Facebook-owned Instagram announced that it plans to open its photo feed to all advertisers later this year. Aside from working with a few select brands to post commercial messages, the mobile photo-sharing service has remained largely free of ads to this point. Opening the feed to advertisers of all sizes will provide marketers with the ability to target the platform's 300 million users by age, gender, interests, and other factors. The service also plans to introduce a new ad type that encourages users to click links to make product purchases or install advertised apps.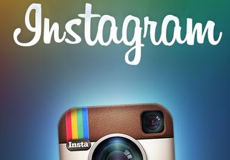 "The commercialization of Instagram, while sure to disappoint some users, was probably inevitable," reports The New York Times. "Major social networks like Facebook, Twitter and Pinterest have committed to keep their services free to users, and they have turned to advertising to pay the bills."
RBC Capital Markets estimates that Instagram ads could generate revenue in the range of $1.3 billion to $2.1 billion for Facebook this year.
Instagram aims to streamline the purchase process for mobile users who "like" photos on the platform. Currently, these individuals need to cut-and-paste the link into a browser or conduct a separate search for the product.
Since the site runs the risk of alienating its users by introducing more advertising, Instagram says it is being careful to meet the needs of advertisers without significantly changing the user experience.
"Visual storytelling for brands has more resonance. People remember it more," said James Quarles, Instagram's global head of business and brand development. "But we want to make sure the ads they see are for things that matter to them."
Topics:
Advertisers
,
Advertising
,
Apps
,
Brands
,
Commercials
,
E-Commerce
,
Facebook
,
Instagram
,
James Quarles
,
Likes
,
Marketing
,
Mobile
,
Online Purchases
,
Photo Feed
,
Photo Sharing
,
Photographs
,
Pinterest
,
RBC Capital Markets
,
Retail
,
Retailers
,
Search
,
Smartphones
,
Social Media
,
Twitter
,
Web Browsers