As pandemic rules evolve and movie theaters reopen across the U.S., theater owners in North America with studios and other companies unveiled Cinema Week, a six-day event offering deals for food and drink and advance film screenings. Studios are on track to release major titles, having already unveiled "Godzilla vs. Kong" and "A Quiet Place Part II" to some success. Still, sales are lagging, with Comscore reporting that movies grossed $57 million in the U.S. and Canada last weekend, down 58 percent from the same period in 2019. Special screenings and an array of promotional deals aim to help turn things around.
The Los Angeles Times reports that Cinépolis USA chief executive Luis Olloqui noted, "you're seeing how all the pieces are moving in the right direction to get us to the new normal, though we're still not there yet." Help from the studios and vendors "is crucial for theaters at a time when exhibitors' marketing budgets are tight and some companies, such as ArcLight Cinemas, have decided to give up."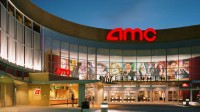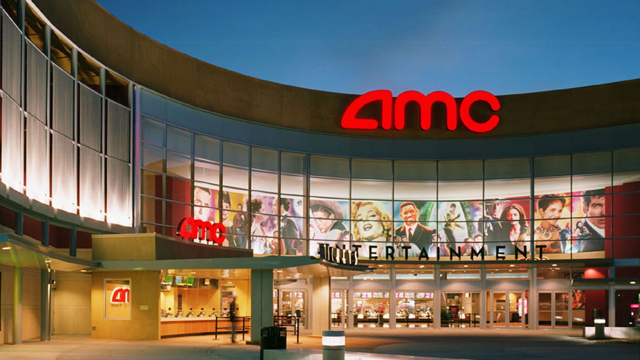 Movie chains AMC Entertainment, Regal Cinemas and Cinemark are offering "deals on popcorn and other concessions," while Cinépolis has "half-off wine by the glass on Monday," and discount tickets for its rewards program members and $10 margaritas on Tuesday. Other incentives "include half-off popcorn and candy on Wednesday, followed by $2-off beers on Thursday."
AMC, the world's largest theater chain, is "holding sweepstakes for free tickets and memberships." The nation's third largest chain, Cinemark, is having $5 screenings of the original "The Fast and Furious" at all its locations and "members of the chain's rewards program can enter to win their own screening events, which include a small popcorn and soda for each attendee."
Members of Cinemark's loyalty program can also "enter to win a one-month upgrade to its movie subscription program, Movie Club, which includes a free movie credit and 20 percent off concessions."
A24, Disney, IFC Films, Lionsgate, Netflix, Paramount, Sony Pictures, United Artists and Universal among other studios and distributors are providing "early screenings, sneak peeks of scenes from upcoming movies and other materials to support the back-to-theaters effort," including drawings for five private watch parties for Marvel's "Black Widow," Disney's "Jungle Cruise" and 20th Century Studios' "Free Guy." Searchlight Pictures "Summer of Soul" will also screen early in several theaters across the nation.
Elsewhere, "IFC Films will showcase 'Werewolves Within,' Paramount is teaming with theaters to hold double-features of 'A Quiet Place' and 'A Quiet Place Part II' for the price of one ticket … and Alamo Drafthouse, known for its quirky themed screening programs, is planning its own events, including a showing of a secret movie from the nonprofit American Genre Film Archive."
LAT notes that, "some return-to-theaters initiatives have a charity component as well," with revenue "donated to a campaign called Big Screens Big Hearts supporting the Will Rogers Pioneers Assistance Fund."
Variety reports that the National Association of Theatre Owners president and chief executive John Fithian reported that, "with pandemic cases falling, vaccinations rising, movie theaters in all major markets opening to 100 percent capacity, and big, crowd-pleasing titles being released all summer long, we're keeping our word — with the kick-off of Cinema Week, The Big Screen is Back."
Related:
The Hottest New Concert Venue: Your Local Movie Theater, The Wall Street Journal, 6/20/21
Is Movie Night Back?, NPR, 6/14/21
Celebrating the Best Times We've Ever Had at Movie Theaters, Polygon, 6/21/21
Topics:
20th Century Studios
,
A24
,
AGFA
,
Alamo Drafthouse
,
AMC Entertainment
,
ArcLight Cinemas
,
Big Screens Big Hearts
,
Cinema
,
Cinema Week
,
Cinemark
,
Cinepolis USA
,
Comscore
,
COVID-19
,
Disney
,
IFC Films
,
John Fithian
,
Lionsgate
,
Luis Olloqui
,
Marvel
,
Movies
,
NATO
,
Netflix
,
Paramount
,
Regal Cinemas
,
Searchlight
,
Sony Pictures
,
Theaters
,
United Artists
,
Universal Pictures