In January 2018, Amazon, Columbia Pictures, Disney, Netflix, Paramount Pictures, 20th Century Fox, Universal and Warner Bros. sued Dragon Media, which manufactured Dragon Box, a "free TV" box that allowed users to watch pirated video without a cable TV or streaming service subscription. The media titans just achieved victory in the case, with Dragon Media agreeing to shut down its services and pay $14.5 million in damages. Under the terms of the agreement, Dragon Media must shut down service in five days.
Ars Technica reports that, "Dragon Media's lawyer initially predicted that the lawsuit would backfire on the entertainment industry, but the Dragon Box maker must have decided it had little chance of winning at trial."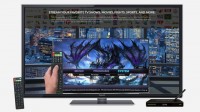 In addition to ceasing service and paying a $14.5 million fine, "Dragon Media, Dragon Media owner Paul Christoforo, and reseller Jeff Williams "[s]hall be further enjoined from operating any website, system, software, or service that is substantially similar to the Dragon Box service" and are banned from sharing "its source code or other technology" with others.
The entertainment industry plaintiffs are members of the Alliance for Creativity and Entertainment (ACE), whose mission is to end piracy of its members' content. "ACE is pleased the agreement will ensure the immediate shutdown of the illegal Dragon Box system," said an ACE spokesperson. "The theft of creative content is a pervasive threat to the dynamic legal marketplace for movie and television content, and ACE will continue its global efforts to advance creativity."
In September 2018, ACE shut down TickBox, a similar streaming device, "winning a permanent injunction and $25 million in damages."
Before the court, Dragon Media "argued that it was merely facilitating access to online content rather than providing pirated TV itself," but ACE countered that, "Dragon Media provided custom software to help users of its device obtain pirated content, " adding that it provided its users with "over 80 add-ons" including access to "unlimited shows, movies, [and] sporting events."
After the initial January 2018 complaint, Dragon Box switched its business model to a subscription-based service. The settlement requires the company to shut down all iterations of the service.
Topics:
20th Century Fox
,
ACE
,
Alliance for Creativity and Entertainment
,
Amazon
,
Columbia Pictures
,
Disney
,
Dragon Box
,
Dragon Media
,
Hollywood
,
Jeff Williams
,
Lawsuit
,
Movie
,
Netflix
,
Paramount Pictures
,
Paul Christoforo
,
Piracy
,
Sports
,
Streaming
,
Subscription
,
Television
,
TickBox
,
TV Show
,
Universal
,
Video
,
Warner Bros.