Georgia-based TickBox TV has agreed to end all piracy-related activities and pay $25 million in damages to Hollywood studios and streaming services that had accused the set-top box manufacturer of copyright infringement. Major film and television companies filed a proposal yesterday with the U.S. District Court in Los Angeles for a permanent injunction against TickBox to prevent pirated movies and TV shows from being streamed to consumer televisions via the STB. The decision is the first legal win for the Alliance for Creativity and Entertainment (ACE), a coalition of entertainment companies and studios formed to combat piracy.
"The agreement, which must be approved by the court, represents a major victory for the Hollywood studios, along with streaming services Netflix and Amazon, who joined together last year in a wide-ranging campaign to quash intellectual property theft," reports the Los Angeles Times. "Studios and streamers sued TickBox in October, accusing the nascent operation of selling its device, once listed at $150 on its website, 'as a tool for the mass infringement' of copyrights to movies and TV shows."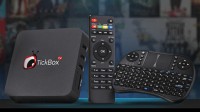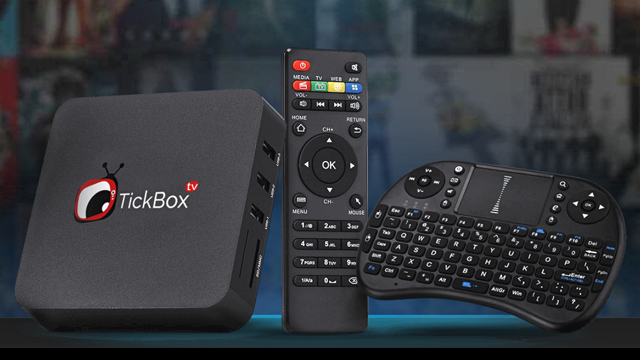 "The film and television industry supports 2.1 million U.S. jobs, and our highest priority is protecting this creative economy from illegal online theft," said MPAA chair and CEO Charles Rivkin (as reported by Variety). "We applaud the stipulated permanent injunction against TickBox, which is an important milestone for the Alliance for Creativity and Entertainment and the global effort to reduce online piracy. This action bolsters the legal digital marketplace, champions creators, and benefits audiences everywhere."
TickBox may continue as a legal business enterprise, provided it does nothing to facilitate theft. The company's devices use Kodi open-source media player software that allows users to stream online content. Hollywood studios accused TickBox of directing its customers to apps and add-ons that streamed unlicensed content and live TV.
"The fight against TickBox is part of a wider crackdown by the studios and streaming services against companies that abuse Kodi technology," explains the LA Times. Earlier, they targeted "Dragon Media, which sells and distributes set-top boxes they say are used for piracy. Intellectual property advocates have estimated there are as many as 750 websites dedicated to selling pre-loaded boxes and distributing add-ons."
"TickBox and many other piracy devices and streaming apps are a threat to the millions of creators around the world who make films and television shows," ACE spokesperson Jolyon Kimble noted. "Today's stipulated judgment and permanent injunction is a significant victory for ACE and the creative community, ensuring TickBox will no longer sell illegal access to pirated movie and television content."
Topics:
ACE
,
Alliance for Creativity and Entertainment
,
Amazon
,
App
,
Charles Rivkin
,
Copyright Infringement
,
Dragon Media
,
Georgia
,
Hollywood
,
Injunction
,
Intellectual Property
,
Jolyon Kimble
,
Kodi
,
Los Angeles
,
Movie
,
MPAA
,
Netflix
,
Networks
,
Piracy
,
STB
,
Streaming
,
Studio
,
Television
,
TickBox TV
,
TV Show
,
Video