At the HPA Tech Retreat in Indian Wells, Walt Disney Studios executive/HPA founder Leon Silverman opened the discussion with a look at PLF (premium large format) cinemas. "We have unprecedented levels of quality and immersiveness today," he said. With the new technologies in resolution, color gamut, dynamic range and brightness, however, comes more work in post production houses. "For the people in the [post production] ecosystem, there's now an exploding variety of color versions," he said. The panel also addressed trends in theatrical distribution, exhibition, virtual reality and more.
Silverman notes that the premiere color version, Dolby Vision EDR, often gets short shrift in the post production process, as the last version to be created, simply because there are so few projectors.
"Most directors want to work first on the version that will be seen by the widest number of audiences," he said. "The trick is optimizing the movie for every platform. We have to enable tools, techniques and support so our movie making partners can deliver a quality film experience."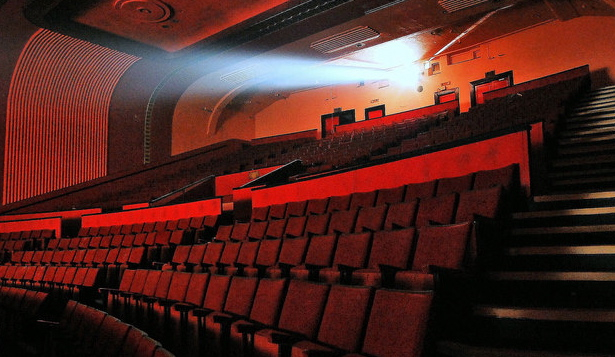 NATO counsel, industry relations, Jackie Brenneman, painted a picture of trends in 2016, in comparison to 2015, noting that the results surprised many people. "2016 did really well despite the lack of mega hits," she explained. "All the quarters were really solid. 2015 had two giant blockbusters, which 2016 didn't have, but it had solid hits nearly every month."
Next, studio consultant Jerry Pierce had a conversation with Landmark Cinema president/chief executive Neil Campbell about the business of theatrical distribution. "We always focus on technology, but it's important to follow the money," he said, "and find out what it takes to run a movie distribution business."
Campbell described Landmark as a 52-year old company based in Calgary, and serving the five Canadian provinces west of Ontario. Campbell was tight-lipped on the numbers, but when it came to film rent, however, he said that 55 percent generally goes to the film, and 45 percent to the exhibitor.
Concessions have grown to be 60 percent of box office, noted Campbell, and he is going through the difficult process in Canada of selling alcohol. His No. 1 best return on investment has been recliner seats, with concessions as No. 2.
Addressing VPRs (virtual print fees), Campbell said that the studios insist on the middleman. "It's made accountants and lawyers millionaires," he said. "But the truth is it got digital into our theaters."
With digital in theaters, quality has risen dramatically, and it's enabled him to play content such as the Metropolitan Opera, which he says has been the Holy Grail. He's less enthused about tentpole movies, which, he said, "don't pay all the bills and don't serve my customers."
"I need two new films every Friday," he added. "I need as much quantity as I can get — because no one can guarantee quality. I need to take care of my avid moviegoers."
Campbell pointed to "Deadpool" and "Hidden Figures" as two movies that he carpet-bombed into all his theaters and were huge hits. To a question about virtual reality, Campbell said he tried it out, as an arcade in the movie theatre lobbies, but after a long time, all they could do was break even. He loved the VR experiences, which he called quite memorable, but the experiences, at five to seven minutes, couldn't draw in users.
Topics:
Blockbuster
,
Brightness
,
California
,
Canada
,
Color Gamut
,
Deadpool
,
Disney
,
Distribution
,
Dolby Vision
,
Dolby Vision EDR
,
Exhibition
,
HDR
,
Hidden Figures
,
High Dynamic Range
,
Hollywood Professional Association
,
HPA
,
HPA Tech Retreat
,
Indian Wells
,
Jackie Brenneman
,
Jerry Pierce
,
Landmark Cinema
,
Metropolitan Opera
,
Movie
,
NATO
,
Neil Campbell
,
Post Production
,
Production
,
Projector
,
Virtual Reality
,
VPR