IMF (Interoperable Master Format) came of age, and two hours at this week's HPA Tech Retreat were devoted to progress made and reasons for its adoption. Led by NABA (North American Broadcasters Association) chair of the working group on file formats Clyde Smith, a senior vice president at Fox Network engineering and operations, the block of speakers covered the business benefits of IMF and how Hollywood, broadcast and OTT would benefit from adopting it. Other topics focused on integrating IMF into the production pipeline.
From the United Kingdom, DPP (Digital Production Partnership) head Andy Wilson and technical director Andy Quested described how their organization and SMPTE are now working together. DPP is a UK-generated standard that enabled the common file format, structure and wrapper of any file-based programming delivered to a UK broadcaster.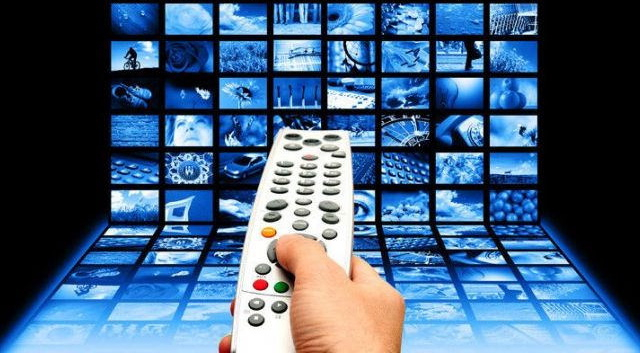 Wilson and Quested reported that the DPP and SMPTE are testing DPP and the NABA's IMF broadcast and OTT specifications; results of the trial will be reported in June. "We started with the business requirements for sales, acquisition and archive, all distinct use cases for high value global content distribution," said Wilson.
The proliferation of versions calls for a speedier and more efficient way to handle such content. To describe how IMF can address the inherent problems, they described the BBC's 50th anniversary, 77-minute episode of "Dr. Who," which had a live global launch. "We used 70 TBs for all the versions," said Wilson. "But 90 percent of the material is duplicated many times. With IMF, it would have been 4 TB in storage."
Quested enumerated all the problems in today's versioning. "The speed of being able to version today for broadcast, TV sales is really difficult," he said. "As that huge amount of assets grows and grows, you're losing knowledge about the original production, and that makes speed to market slow. If you're too slow, you're not making enough of the assets." He also pointed to a loss of quality with versioning that "almost goes back to 2-inch tape days."
"The essence of IMF is to minimize or eliminate duplications; retain process knowledge and preserve mastering quality end-to-end," said Wilson. "IMF works for online and TV because it creates a single format for B2B exchange of content, with no need to retain multiple master files, simple control and versioning capabilities. It also future-proofs the digital asset, because IMF has the flexibility to be modified as additional requirements are identified."

Quested and Wilson described the "business benefits" of adopting IMF. "It delivers cost efficiencies by automating the content supply chain, eliminating the unnecessary creation of multiple versions, enabling greater workflow efficiencies, reducing QC costs as only the core asset needs to be tested," said Wilson. Quested added that it also reduces archive storage requirements for multiple versions.
"Hollywood, broadcast and OTT gain economies of scale with IMF adoption," Wilson concluded.
Topics:
Andy Quested
,
Andy Wilson
,
Archive
,
B2B
,
BBC
,
Broadcast
,
Broadcaster
,
California
,
Clyde Smith
,
Distribution
,
DPP
,
Dr. Who
,
FOX
,
Hollywood
,
HPA
,
HPA Tech Retreat
,
IMF
,
Internet
,
Interoperable Master Format
,
Media & Entertainment
,
NABA
,
OTT
,
Palm Desert
,
Post Production
,
Production
,
QC
,
SMPTE
,
Sony Pictures
,
Standard
,
Television
,
Versioning