Take-Two Interactive Software announced that it has sold more than 33 million copies of "Grand Theft Auto V" since the game's launch in September, generating an estimated $1.98 billion in retail sales. The New York-based company claims "GTA V" was the best-selling console game last year in North America, Latin America and Europe — and the fastest title in video game history to reach $1 billion in sales. For additional perspective, it's worth noting that Take-Two generated $2.4 billion in total revenue for its fiscal year.
"Take-Two's Rockstar Games developed the game over five years at an estimated cost of $260 million," according to GamesBeat. "Rockstar launched 'Grand Theft Auto Online' in October, and then it proceeded to release a number of updates for it, including The Business Update, The High Life Update, and The Valentines Day Massacre Special. It has also released 'Grand Theft Auto: San Andreas' for Kindle, Android, and Windows Phone devices."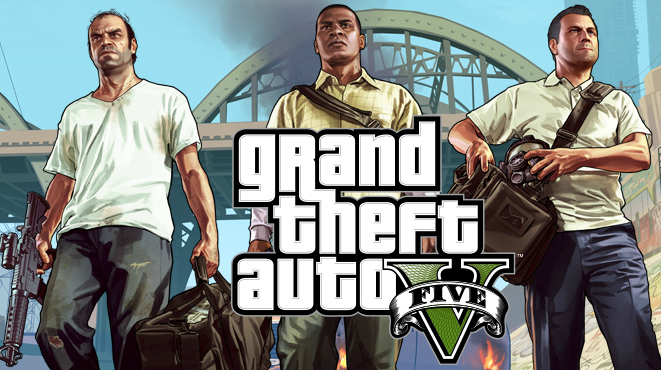 In September, we reported that sales of "Grand Theft Auto V" had topped $800 million worldwide on its first day of availability. The year before, Activision's "Call of Duty: Black Ops II" generated $500 million in sales for its first day.
Strauss Zelnick, Take-Two's chairman, explained that "Grand Theft Auto Online" was a significant and unexpected contributor to digital sales. Zelnick said Rockstar is currently working on next-gen console games to launch this year.
"He said that Rockstar will be about 45 percent of this year's revenues, but he declined to say what Rockstar's new games are," reports the article. "He noted that Rockstar has not announced whether it will present any games at the Electronic Entertainment Expo (E3) trade show in June."
Topics:
Activision
,
Android
,
Auto
,
Black Ops
,
Business
,
Call of Duty
,
Console
,
Develop
,
Developer
,
E3
,
Electronic
,
Entertainment
,
Game
,
Game
,
Gamer
,
GamesBeat
,
Gaming
,
Grand
,
GTA
,
GTA V
,
Hardware
,
High Life
,
History
,
Hit
,
Interactive
,
Kindle
,
Launch
,
Massacre
,
New York
,
Online
,
Phone
,
Record
,
Revenue
,
Rockstar
,
Sales
,
San Andreas
,
Software
,
Take-Two
,
Theft
,
Trend
,
Update
,
Valentine
,
VentureBeat
,
Video
,
Windows
,
Zelnick