GoPro has revealed some of the details of its upcoming Hero5 camera, including a short instructional video that shows the camera in greater detail. Design-wise, Hero5 looks similar to the Hero4 and GoPro's previous cameras, with its rectangular shape and the lens and front-facing screen in the same corners. New for Hero5 is the fact that this is GoPro's first camera to be connected to the cloud; a fully charged camera will automatically upload all the footage to the user's GoPro account. Also new is voice control.
The Verge reports that the Hero5 "will have a touchscreen, so menu navigation will likely take place there." Similar to the Hero4 Session, the camera has an all-black rubber look and "appears to be waterproof out of the box." It appears that Hero5 will have the same imaging chip as the Hero4, and be capable of shooting 4K at 30 fps, with modes at 720p and frame rates as high as 120.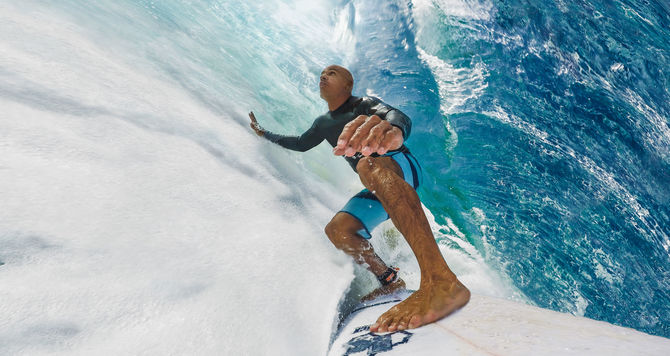 Image stabilization will likely be available for "all of these shooting modes save for 4K or at frame rates higher than 60 frames per second." Rumors have it that the battery capacity will "get a small bump up to 1,220 mAh" and USB Type-C may replace Mini USB.
Also, according to The Verge, the Hero5 will be connected to the cloud, although there is "no info in the manual — or any of the other specs leaked." Although the user has to fully charge the Hero5, once the footage is uploaded to the user's GoPro Plus account, he can then download the footage via the as-of-yet undefined "Capture," from which it can be edited on "essentially any device by using either the Quik or Splice mobile apps" or the new Quik for Desktop.
Last, The Verge reports that the Hero5 will offer voice control, the highlight of which is "the ability to trigger GoPro's 'highlight tag' feature by simply shouting … That was sick!"
"GoPro has come a long way from the surfer-bro image that got the company its start," adds The Verge, "but living the brand doesn't get more on the nose than this." Although that's the only "colloquial voice trigger" listed, GoPro may be planning more commands … or the "that was sick" trigger may not end up in the final product after all.
Topics:
4K
,
720p
,
Action Cam
,
App
,
Battery
,
Camera
,
Cloud
,
Editing
,
Extreme Sports
,
Frame Rate
,
GoPro
,
GoPro Hero
,
GoPro Plus
,
Hero4
,
Hero4 Session
,
Hero5
,
Image Stabilization
,
Imaging Chip
,
Menu
,
Mobile
,
Navigation
,
Production
,
Quik
,
Quik for Desktop
,
Splice
,
Touchscreen
,
USB
,
Video
,
Voice Control
,
Waterproof