Pandora is expanding beyond its flagship free Internet radio, with two new monthly subscription options. According to sources, the company is near to inking deals with major record companies. Up until now, Pandora hasn't needed to secure rights because listeners can't get specific songs on demand, and the company has limited service in the U.S., Australia and New Zealand, where music licensing is automatic in exchange for payments. The new tiers will debut first in the U.S. and then other English-speaking countries.
The Wall Street Journal notes that, when Pandora finally unrolls its subscription services globally, the resulting "foreign expansion could jump-start growth for Pandora, which has seen its listenership plateau in recent years at about 80 million active monthly users." Nearly all those listeners use the free tier, with only four million subscribing to the ad-free, $5/month Pandora One, neither of which allow listeners to choose songs on-demand.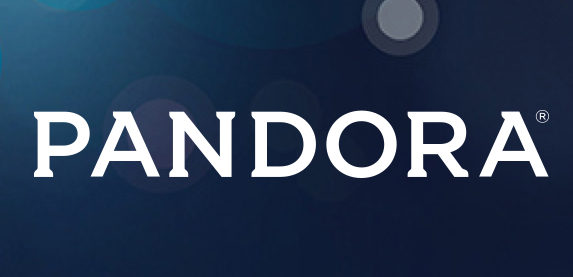 Pandora has experienced slowed growth and also paid $90 million to settle a suit with record labels related to its use of music recorded prior to 1972. The news spooked investors, and stocks trading at $20 in Q3 2015 fell 35 percent in November "when the company announced its diminished listenership." Shares have yet to recover, closing at $13.35 on August 19.
Pandora's plans include offering advertisers more options on the free tier, creating a $10/month service with "unlimited access to tens of millions of tracks," and adding new perks to the existing $5/month ad-free tier such as "the ability to skip more songs and listen to music offline." At the $10/month level, Pandora will compete with Spotify and Apple Music among others, leading some experts to believe that its "bigger opportunity" is the $5/month level.
Because Pandora has paid "far lower rates per user than services such as Spotify," the major labels' about-face in letting Pandora use their music overseas is a big shift. WSJ also notes that, "roughly half of the paying subscribers to Apple Music and Spotify in the U.S. also listen to Pandora."
MusicWatch analyst Russ Crupnick "estimates there are a total of about 15 million to 16 million paying music-streaming subscribers in the U.S., while there were 68 million total subscribers worldwide in 2015, according to the International Federation of the Phonographic Industry."
With global revenues down 60 percent since 2000, the music industry looks to subscription streaming to make up the deficits. Music streaming "generated $2 billion of the industry's $15 billion total revenue, according to the IFPI."
Topics:
Advertising
,
Apple Music
,
Australia
,
IFPI
,
International Federation of the Phonographic Industry
,
Internet
,
Internet Radio
,
Lawsuit
,
Licensing
,
Music
,
Music Streaming
,
MusicWatch
,
New Zealand
,
On Demand
,
Pandora
,
Pandora One
,
Radio
,
Record Labels
,
Russ Crupnick
,
Songs
,
Spotify
,
Streaming
,
Subscription
,
Subscription Streaming Service