Google is debuting Google News Showcase and vowed to pay publishers $1+ billion over the next three years to license news content for the new product. Publishers will be able to select images and summaries for story panels, which are teasers for full articles. Clicking on a story panel will bring the user directly to the news publisher's website to read the entire story. According to sources, Google is in talks with publishers in the U.S. and other countries and has already signed deals with almost 200 publications.
The Wall Street Journal reports that among those publications are "Der Spiegel, Stern, Handelsblatt and Folha de S. Paulo." The company stated that "Google News Showcase will be integrated into the Google News app and eventually will be available on Google Search." Google also plans to add "audio briefings and video clips" later.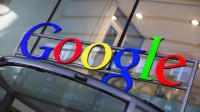 Google vice president of product management for news Brad Bender stated that the move "takes our support to a new level" and added that "news outlets will be paid based partly on the number of stories they curate and summarize for Google News." He would not, however, reveal how much publishers will be paid.
Google began talks with publishers about licensing deals early this year, even as "some news publishers have complained about Google's dominance of the online advertising marketplace … [and] criticized [it] for using news content in its products without paying the publishers that provide it."
The new licensing investment, "spread over three years and the entire globe, is welcome," suggests NiemenLab, "but this is PR, not a product."
Google faces an antitrust suit from the U.S. Justice Department. In response to the debut of Google News Showcase, News Corp chief executive Robert Thomson said, "we applaud Google's recognition of a premium for premium journalism and the understanding that the editorial eco-system has been dysfunctional, verging on dystopian."
"There are complex negotiations ahead but the principle and the precedent are now established," he added.
CNN reports that, with regard to Showcase's story panels, publishers can also include "timelines, bullets or related articles to tease the story and encourage viewers to click through to their site." Google will also "pay some publishers to make paywalled articles free to access for non-subscribers."
At its debut, News Showcase will only be available in the Android Google News app, but will come later to the iOS app. It also notes that, "Google has been clashing with Australian regulators on legislation that would allow publishers to negotiate compensation for their content." Although Google first began signing licensing deals with publisehrs in Australia, it has since "paused" the program there. Google Australia and New Zealand managing director Mel Silva stated that, the company hopes "to bring News Showcase to Australia soon."
The new product will be available next week in Brazil and Germany. Google did not reveal when it will debut with U.S. publishers.