Google issued its first formal rejoinder to the Justice Department's charges that the company has used its position, including deals with other Big Tech companies, to maintain its dominance in online search. Google denies, in a sentence-by-sentence rebuttal, charges of violating antitrust laws or engaging in anticompetitive behavior. Evidence was uncovered that Google and Facebook agreed to "cooperate and assist" one another should they be investigated for working together on online advertising.
The New York Times reports that Google stated in the 42-page document that, "people use Google Search because they choose to, not because they are forced to or because they cannot easily find alternative ways to search for information on the Internet." Google is facing numerous suits, notes NYT, and although this filing is "Google's most significant so far … it will be far from its last."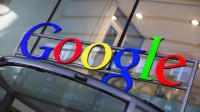 Amit Mehta, the judge hearing the case with the Justice Department, said the trial won't begin until 2023. In addition to the Justice Department, Republican attorneys general filed a lawsuit and, "a day later, a bipartisan group of states led by Colorado and Nebraska filed their own lawsuit focused on its search business, expanding on the accusations made by the Justice Department in October." Other states, such as California, have asked to join the case.
The Justice Department's lawsuit states that, "Google had used agreements with device makers like Apple, Samsung and LG to make sure it was the default search engine on their phones … [a] pole position [that] is powerful, preventing rival search products like DuckDuckGo from growing."
Google countered that, "its purchase of default space on mobile devices is no different from a consumer brand buying preferable shelf space in a grocery store … [and] also argues that it is easy for Apple and Android smartphone users to switch from its search service to that of a competitor."
The Wall Street Journal reports that, according to "an unredacted version of a lawsuit filed by 10 states against Google last week," Facebook and Google agreed to "cooperate and assist one another" should they face "an investigation into their pact to work together in online advertising." The suit filed by 10 Republican attorneys general, led by Texas, accuses the companies of inking a deal in September 2018 "in which Facebook agreed not to compete with Google's online advertising tools in return for special treatment when it used them."
Both companies, which code-named their deal "Jedi Blue," "were aware that their agreement could trigger antitrust investigations and discussed how to deal with them." The companies also agreed to "promptly and fully inform the Other Party of any Governmental Communication Related to the Agreement." Google's response was that "such agreements over antitrust threats are extremely common."
Facebook chief operating officer Sheryl Sandberg, who allegedly signed the deal, told chief executive Mark Zuckerberg and others, "this is a big deal strategically." The draft also states that, "starting in the deal's fourth year, Facebook is locked into spending a minimum of $500 million annually in Google-run ad auctions … [and is] to win a fixed percent of those auctions."
Related:
Facebook Offered to License Its Network and Code to Avoid Antitrust Action, The Washington Post, 12/22/20
Publishers Feel Validated by States' Google Antitrust Lawsuit, The Wall Street Journal, 12/22/20
Topics:
Ad Auctions
,
Advertising
,
Amit Mehta
,
Android
,
Anticompetition
,
Antitrust
,
Apple
,
Big Tech
,
Bipartisan
,
Default Search Engine
,
DuckDuckGo
,
Facebook
,
Google
,
Google Search
,
Jedi Blue
,
Justice Department
,
Lawsuits
,
LG
,
Mark Zuckerberg
,
Mobile
,
Online Advertising
,
Publishers
,
Samsung
,
Search
,
Sheryl Sandberg