When the opening weekend of "Black Widow" fell below expectations, theater owners were suspicious that it didn't match the well-attended Thursday night preview. That's because, as reported by TorrentFreak, "Black Widow" was the most pirated movie in the world for three weeks following its July 9 debut. Likewise, pirated copies of "The Suicide Squad," "Jungle Cruise" and "Godzilla vs. Kong" proliferated shortly after their releases, shooting to the top of The Pirate Bay and LimeTorrents, two popular piracy websites.
The Wall Street Journal reports that "the speed of access to illegal, DVD-quality copies of new movies is a recent phenomenon," and that it "threatens revenue that studios and streaming services could be collecting at box offices and by adding subscribers." More than half of the top 20 pirated films on The Pirate Bay premiered on studio streaming sites, including Warner Bros.' HBO Max, Disney+ and Paramount+.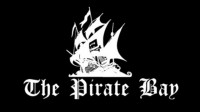 At piracy tracker MUSO, chief executive Andy Chatterley stated that his company "started to see a massive uptick when lockdowns started." MUSO found that Warner Bros.' "The Conjuring: The Devil Made Me Do It" was the most pirated movie in the world in June, with 9.2 million illegal streams. But it also grossed "a respectable $201.4 million in theaters."
WSJ notes that "in many cases, the most pirated films were released online and in movie theaters simultaneously, and the bootlegging reduced what studios might have made, not only at the box office but also from new subscription sign-ups." The Alliance for Creativity and Entertainment reported that sites hosting illegal movies and TV shows had 137+ billion visits last year.
"Jungle Cruise" was also illegally shared by "tens of thousands of people" within less than a day of its release, but Disney+ — which charged an extra $30 to see the movies — still grossed $30 million from subscribers on its opening weekend.
"Pirates behave like consumers do," said Carnegie Mellon University professor and piracy expert Michael D. Smith. "If you make it sufficiently hard for them to get something free, they'll pay for it." Streaming technology has not only "improved the quality of pirated content" but also enabled "subtitled copies to be shared almost instantaneously … providing illegal downloaders ready-made versions for foreign audiences."
Deadline reports that, at a CinemaCon panel on the international market, Cinépolis chief executive Alejandro Ramírez Magaña, citing a local poll, said that. "of 25K-plus respondents, close to a third watched 'Black Widow' on a pirated site, to 13 percent on Disney+ and 28 percent in movie theaters."
"Pirates are making a lot of money with day-and-date releases," he said. During the pandemic, Universal Pictures' "F9" was the highest grossing movie with nearly $700 million worldwide "and that's because of a theatrical window global release."
Universal Pictures International president Veronika Kwan Vandenberg said that "at the end of the day, piracy levels were relatively low." She also pointed to "partnerships with agencies" for marketing campaigns and "working hand-in-hand with domestic" as factors in success.
Comscore reported that, year to date, $10.15 billion was already grossed at the global box office, of which almost 81 percent came from overseas, driven by China, Japan and other markets. Worldwide box office took in $12.4 billion last year.
Related:
Movie Piracy Has Exploded with Surge in Same-Day Streaming Releases, Motion Picture Association Head Says, The Wrap, 8/24/21
'Spider-Man: No Way Home' Trailer Arrives at CinemaCon 24 Hours After Leak, The Hollywood Reporter, 8/23/21
How Leaks Like the Spider-Man Trailer Became a Vital Part of Hollywood PR, The Guardian, 8/24/21
Topics:
ACE
,
Alejandro Ramīrez Magaña
,
Andy Chatterley
,
Black Widow
,
Box Office
,
Carnegie Mellon University
,
Cinepolis
,
Comscore
,
Day-and-Date
,
Disney Plus
,
F9
,
HBO Max
,
Jungle Cruise
,
LimeTorrents
,
Michael D. Smith
,
Movies
,
MUSO
,
Paramount Plus
,
Piracy
,
Pirate Bay
,
Streaming
,
The Suicide Squad
,
Theaters
,
TorrentFreak
,
Universal Pictures
,
Veronika Kwan Vandenberg
,
Warner Bros.