Next year is shaping up to see another record number of TV productions, mainly propelled by Netflix, Amazon and Hulu. According to FX Networks chief exec John Landgraf, who offered his predictions at the Television Critics Association summer press tour, networks will produce 500 original scripted shows in 2017, nearly 20 percent more than the 419 produced in 2015. As in past years, Landgraf warned of a glut of programming. He earlier coined the term "Peak TV," suggesting the industry is producing content at a pace that is overwhelming critics and viewers.
Bloomberg reports that Netflix will create 71 shows, not including documentaries, movies, children's series and foreign-language programming. "We are ballooning into oversupply, and that balloon will eventually deflate," said Landgraf. "I continue to believe there is a greater supply of TV than can be produced profitably."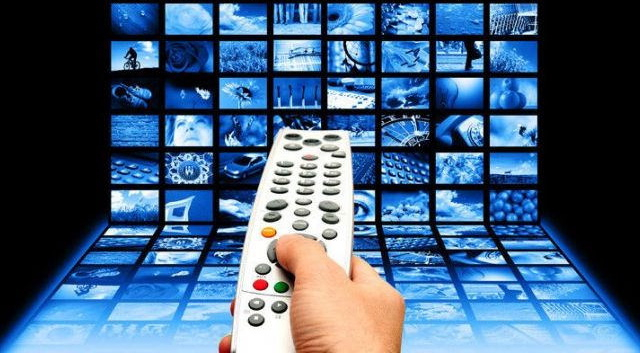 According to The New York Times, as of July, "322 scripted shows were broadcast, a 6 percent rise from the 304 at this point last year." Digital services are the source of much of the rise in production, with "49 shows [having] appeared on streaming services so far this year versus 24 at the same time last year."
Landgraf, a former NBC executive, focuses his critique on Netflix, which, he says, "spends six times as much money on shows as FX and will soon produce more shows than HBO, Showtime, Starz and FX combined." Netflix revealed earlier that its 2016 production budget is $5 billion, topping all other U.S. TV networks. The company also has 47 million U.S. customers, "exceeding any domestic premium cable network."
Although Netflix did not respond to Landgraf's jabs, chief content officer Ted Sarandos did admit that too many bad shows were being made.
For Fox, however, which owns FX, cable TV is still its biggest business. The company plans to invest $200 million "to refresh the schedule at the National Geographic network and expand original series at FX."
FX just sold the rights to Netflix for "American Crime Story," its successful miniseries about the murder trial of O.J. Simpson, which "garnered the second most Emmy nominations of any TV series this year."
"It was a phenomenal deal from a financial standpoint," said Landgraf.
But his critique remains that "there is so much U.S. television, we've lost much of the thread of a coherent, collective conversation about what is good, what is very good and what is great." He predicts a slowdown in production won't happen "until at least 2019."
Topics:
21st Century Fox
,
Amazon
,
American Crime Story
,
Cable TV
,
FOX
,
FX Networks
,
HBO
,
Hulu
,
Internet
,
John Landgraf
,
National Geographic Channel
,
NBC
,
Netflix
,
Netflix Originals
,
Peak TV
,
Premium Cable
,
Production
,
Scripted Shows
,
Showtime
,
Starz
,
Streaming
,
Ted Sarandos
,
Television
,
Television Critics Association
,
TV Shows
,
Video