Allen Media Group this week announced Local Now, its ad-supported streaming service that provides local news and entertainment content. Available on most major platforms with plans for expansion, Local Now has been in development for more than three years and emphasizes curated local content. According to Byron Allen, the founder, chair and CEO of Allen Media Group, the service "uses proprietary software and artificial intelligence to produce, aggregate, curate, and stream — in real-time — local news, weather, sports, traffic, movies, TV shows, documentaries, and channels geo-fenced to the user's zip code."
As an increasing number of television viewers "cut the cord from cable companies and rely on streaming services for their entertainment content," notes Yahoo, "one thing that many of those services don't provide is access to local news."
"Local Now is the most localized news and entertainment free-streaming service on the planet," said Allen. "No other streaming service has this capability and advanced technology. We are well-positioned as the new global standard for free streaming."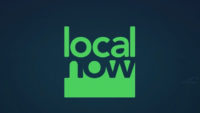 The service offers "more than 300 free-streaming channels, including a Local Now channel in every zip code in the country, as well as additional local channels and content from the likes of Allen Media Broadcasting, News 12, E.W. Scripps, Meredith Broadcasting and Cox Media Group," reports TV Tech. "Genre-based channels are also available from Allen Media Group, The Weather Channel, Entertainment Studios Motion Pictures, Lionsgate, Cinedigm, Gravitas and more."
In addition, the service features channels such as Bloomberg, Cheddar, Court TV, People TV, and Yahoo! Finance, among others. Users also have the ability to create a "My Stream" channel for added personalization.
According to the press release, Local Now is presently available via Amazon Fire TV, Android TV, Apple TV, Hisense, Roku, Samsung, Vizio, Xfinity, Android and iOS devices, while the "standalone channel is also available on YouTube TV, Sling, Xumo, FuboTV, and Dish." Local Now features "a world-class channel guide" to navigate "300+ free-streaming channels" and a "free library of 7500+ titles."
The service has been fine-tuned in response to the evaluation of viewer data during the three-year test period. Allen estimates that about 25 percent of Local Now's active viewers are cord-cutters. "We determined that it needed it to be free and it needed it to be comprehensive, simple and essential," he explained.
"Overall spending on streaming ads is surging and newer players like NBCU's Peacock and the forthcoming HBO Max AVOD tier are giving ad buyers fresh venues," reports Deadline. "A recent forecast from research firm MoffettNathanson estimates total AVOD spending will reach $17.8 billion, from $4.4 billion in 2020. While Hulu currently controls more than half the market, more players are expected to grab share in the years to come."
Topics:
Advertising
,
Allen Media Group
,
Artificial Intelligence
,
Bloomberg
,
Byron Allen
,
Cheddar
,
Cinedigm
,
Court TV
,
Cox Media Group
,
Dish
,
E.W. Scripps
,
Entertainment Studios
,
Gravitas
,
HBO Max
,
Hulu
,
Lionsgate
,
Local News
,
Local Now
,
Meredith Broadcasting
,
MoffettNathanson
,
News 12
,
Peacock
,
People TV
,
Sling
,
Sports
,
Streaming
,
The Weather Channel
,
Xumo
,
YouTube TV