Federal regulators are beginning to look into video games that follow the freemium model to determine whether or not they mislead consumers about costs. The idea behind this model is that users can download the game for free, but they need to pay in order to get further within the game. By claiming that the game is free, vulnerable players, such as children, can get sucked in before paying more and more money without realizing the true cost.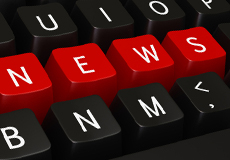 In a deal between Apple and the FTC, the tech giant agreed to refund $32 million to parents whose children made in-game purchases without permission. The FTC is battling Amazon on a similar issue involving tablets.
Google, Apple and game makers have met with the European Commission to discuss free game concerns.
"Some longtime players and game developers also worry that the freemium model is ruining the culture of gaming by nickel-and-diming players and making video games feel like slot machines," explains The New York Times.
Between 2012 and 2013, the global mobile-gaming market revenue increased 13 percent, reaching nearly $9.5 billion. Analysts point to in-app purchases as the cause.
"Defenders of the freemium model say criticism is driven by game developers and players who have an overly rigid view of how games should be made available. Even with all the opportunities to spend money inside free games, they say, a majority of players pay nothing," notes NYT.
"The No. 1 job is not to monetize," argues Owen Mahoney, chief executive of Nexon. "It's to keep the user coming back for years or months on end."
Related News:
'Disappointed' Amazon Fights FTC Over Mobile In-App Buys, Reuters, 7/2/14
Topics:
Amazon
,
App
,
Apple
,
Application
,
Children
,
Consumer
,
Culture
,
Developer
,
Download
,
European Commission
,
Free Games
,
Freemium
,
FTC
,
Game
,
Gaming
,
Google
,
Mobile
,
Monetize
,
Nexon
,
Owen Mahoney
,
Purchases
,
Regulator
,
Tablet
,
Video
,
Video Game