As expected, the Republican-led FCC voted 3-2 along party lines yesterday to reverse the media cross-ownership ban. Now, an individual company will be permitted to own TV and radio stations and a newspaper in the same town. Changes to the rules, which were originally created to prevent individual entities from holding an unwanted amount of power over local news and information, also makes it possible to increase the number of TV stations that a single company can own in a given market. The deregulation was largely supported by broadband, cable and media companies, while opposed by consumer advocates concerned about the future of local news and diversity of expression.
Many Democrats, with support of the advocacy groups, have expressed concern regarding greater consolidation, including Sinclair Broadcast Group's $3.9 billion deal with Tribune Media that would give Sinclair access to 70 percent of U.S. households.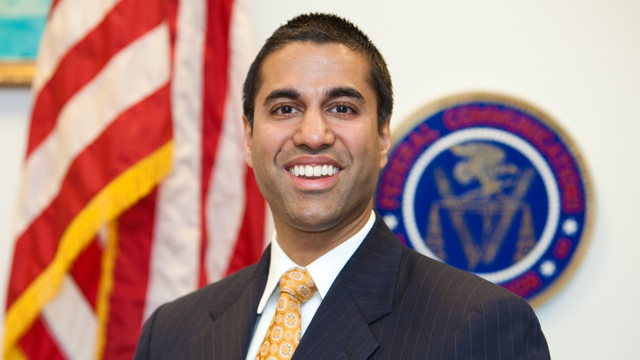 FCC chair Ajit Pai "has said the media ownership rules — including the cross-ownership ban between newspapers and television and radio stations — was outdated," reports The New York Times. "He said most Americans get their news from a variety of sources and, most prominent among them, online platforms like Facebook and Google."
While FCC Democrats argue that reversing the restrictions could hurt those who rely on local news coverage, Pai sees the move as providing a more level playing field for companies to compete with Internet giants.
Meanwhile, the FCC also adopted new rules yesterday that enable companies to use the Next Gen TV broadcast standard (ATSC 3.0) on a "voluntary, market-driven basis."
"Communication and tech companies have spent years tinkering with the technologies that would enable consumers to get 4K media through television channels," notes Engadget. "The FCC's new rules make this a reality that will enable broadcasters to show programming on 4K over the 6 MHz channels reserved for digital TV."
Broadcasters interested in Next Gen TV "must pair with a local station that will simulcast the same programming in the current standard (ATSC 1.0) for DTV" and inform "customers of the changes."
Topics:
4K
,
Ajit Pai
,
ATSC 3.0
,
Broadband
,
Broadcast
,
Cable TV
,
Consolidation
,
Deregulation
,
Donald Trump
,
Facebook
,
FCC
,
Federal Communications Commission
,
Federal Government
,
Google
,
Internet
,
News
,
Newspapers
,
OTA
,
Radio
,
Radio Station
,
Regulation
,
Sinclair Broadcast Group
,
Standard
,
Television
,
Tribune Media
,
TV Stations