Facebook yesterday announced an upgrade that enables mobile app developers to run video ads in the News Feed on iOS and Android devices. Advertisers can use video creative in their mobile app ads, which lets developers pay to promote apps through the social network's mobile News Feed. According to Facebook, customers will have the option to click play in order to watch videos featuring mobile apps before installing them.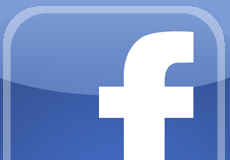 "The mobile app ad, formerly known as the mobile app install ad, is arguably Facebook's most important unit as members spend more time social networking from smartphones," reports CNET. "Earlier this month, Facebook enhanced the units and let developers insert calls to action to encourage existing users to take specific app actions such as listen to a song or watch a video."
"In our early tests, we found that using video in our mobile app ads resulted in increased install rates and decreased costs per install," said John Clelland, VP Interactive Marketing for DoubleDown Casino. "We've seen tremendous success with mobile app ads and are looking forward to using video to make them even more engaging with rich media like video."
"Facebook has simplified the buying process for mobile app ads by giving you the option to bid and optimize for mobile app installs," explains Facebook on its developers blog. "Previously, we offered advertisers the option of bidding on cost per click (CPC) or optimized cost per impression (oCPM). Developers can now set a cost per action (CPA) bid to better manage their budgets while maximizing installs. Through CPA bidding, developers are only charged when a user downloads and installs their app, offering greater control over spend on mobile app ads. Based on internal Facebook tests, buying on CPA drives, on average, 20 percent lower cost per install than buying on CPC."
Mobile app ads this year have resulted in more than 145 million installs from Apple's App Store and the Google Play store, notes CNET. About 8,400 advertisers purchased the ad unit during the second quarter.
Topics:
Ads
,
Advertising
,
Android
,
App
,
App Store
,
Apple
,
Bid
,
Bidding
,
Clelland
,
CNET
,
CPA
,
Developer
,
DoubleDown
,
Facebook
,
Google
,
Google Play
,
Impression
,
iOS
,
Marketing
,
Mobile
,
Music
,
Network
,
News Feed
,
Phone
,
Smartphone
,
Social
,
Social Media
,
Song
,
Video
,
Video Ads
,
Video Creative