Facebook announced its new shared photo albums feature yesterday that allows as many as 50 "contributors" to upload 200 images each to the same album. That means the shared albums can be as large as 10,000 photos in total. Previously, users were only able to upload photos to albums they had created, while albums were limited to 1,000 images. The new feature may affect photo album apps such as Albumatic and Flock. It is also similar to Google+'s Party Mode, which lets users share photos and videos.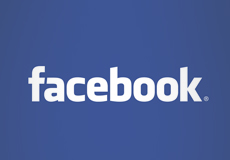 The feature began its roll-out to a small number of users yesterday and will initially be available only as a desktop option. The prototype for shared albums was created during one of Facebook's company-wide hackathons.
"I think one thing that's really fun about creating products at Facebook is that you're never quite sure how people will use the product in the end," said Bob Baldwin, the Facebook software engineer who spearheaded the project with his colleague Fred Zhao. "We're really excited for launch because we think people will use [shared albums] in ways that we're not even thinking of."
Album creators can select a setting that allows contributors to invite others, or retain control over all invitations. Shared albums will likely be ideal for group events such as weddings, parties and reunions.
"Facebook has done a good job of focusing its browser-based photo section around albums and larger batches of photos, while leaving (Facebook-owned) Instagram to dominate single photos," notes TechCrunch. "Users can beautify and share quick snaps in time with their friends via Instagram, but for larger life events (weddings, graduations, even just cool vacations), they can share much larger batches of photos on Facebook."
"Zhao and Baldwin said they plan to develop some aspects of the feature even further," adds Mashable. "For starters, the 200 photo limit per person may increase in the future. They also hope to add mobile functionality for creating shared albums (right now, you can only contribute to one on mobile)."