Facebook, which just achieved a milestone of more than a billion daily users, has announced plans to share revenue with Facebook video content owners and launch a news app. The moves are aimed at keeping users on the platform as long as possible, and its competitors have the same goal in mind: Apple has its newsreader Apple News, partnering with The New York Times; Twitter Moments links tweets in a traditional story format; and Snapchat Discover app showcases stories from publishers including CNN, Vice, People and National Geographic.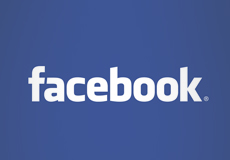 Facebook plans to launch Notify, a standalone news app, with featured content from media partners including Vogue, The Washington Post and CBS. The potential losers in this scenario are traditional media/news outlets.
"Old-school media companies along with tech giants like Apple and Twitter are all chasing the same holy grail: Loyal content consumers, who linger and stick around amid a sea of too many content choices," says CNBC.
Studies have shown that most apps aren't viewed on a regular basis, which is why, says CNBC, that "tech bellwethers… are churning out news products, designed to court and engage audiences to their brand-ecosystems."
"Facebook wants to move from being a driver of traffic to being a content provider," says technology analyst Andreas Pfeiffer. "Facebook sees the big potential for being a media player."
As do other platforms: BuzzFeed chief executive Jonah Peretti reports that 21 percent of its traffic is from Snapchat content views. Re/code reports that Facebook is also testing its own, site-specific video hub which would allows users to focus exclusively on video, as opposed to find it randomly in their news feed.
CNBC points out that media outlets and platforms are hedging their bets with other forms of content consumption, especially VR. Facebook has Oculus VR, and The New York Times and PBS "Frontline" have produced 360-degree, spherical videos.
Topics:
360-Degree Video
,
Andreas Pfeiffer
,
Apple
,
Apple News
,
Apps
,
BuzzFeed
,
CBS
,
CNN
,
Facebook
,
Frontline
,
Instagram
,
Jonah Peretti
,
National Geographic
,
News Feed
,
Notify
,
Oculus VR
,
PBS
,
People
,
Revenue Sharing
,
Snapchat
,
Snapchat Discover
,
Social Media
,
The New York Times
,
Twitter
,
Twitter Moments
,
Vice
,
Virtual Reality
,
Vogue
,
VR
,
Washington Post