Facebook is adding a new feature that allows its users to send each other money through Facebook messages. Users link their debit cards in order to send their friends money. Unlike PayPal or Venmo, users do not have to "cash out" the funds. The payments transfer directly between debit cards. The new service, which is free to Facebook Messenger users, will roll out in the U.S. in the next few months. It will show up in the Messenger app as a dollar sign, next to the icons for text, photos and thumbs up.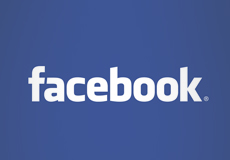 Users enter their debit card the first time, and after that, they can make personal payments simply by clicking the icon and entering an amount within their Facebook Messenger conversation. The transaction needs to be authorized by a PIN or an Apple fingerprint identification.
This isn't the first time Facebook is getting into the payments business. According to The New York Times, the social network already has a payments service mostly for Facebook games that brought in almost $1 billion last year.
Facebook is also working on an e-commerce system that allows retailers to sell things through the platform. The e-commerce system could get a huge boost if the new peer-to-peer payments service is successful and people already have their debit cards connected to Facebook.
Facebook's service will have to compete with several established services in the U.S. Venmo, PayPal, Square, and even Snapchat already offer peer-to-peer payments. Internationally, WeChat and Alipay already have millions of users messaging each other money.
However, Facebook may have a leg up on the competition since it currently has 500 million monthly users on its Messenger app and 700 million active users on WhatsApp, its other messaging platform.