Facebook is conducting tests with selected partners regarding a new payment product for online purchases on mobile apps. The service would allow any Facebook user that has provided their credit card to make purchases on partnering e-commerce mobile apps without having to enter billing information. The payment system could provide valuable data for itself and advertisers on shopper behavior and preferences in and out of Facebook.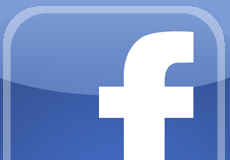 Facebook has confirmed the trials, which is expected to be released next month or after, according to AllThingsD.
If the service is launched, Facebook would compete against other existing payment providers such as PayPal, and upcoming services from Google, Amazon, and startups Braintree, Stripe, and Klarna. The challenge for Facebook and other companies is to create an easy way to enter payments on small devices.
Facebook's trial emphasizes improving the mobile checkout process, instead of being involved in the payment processing, and claims that it is not attempting to compete directly with PayPal. Yet PayPal is attempting to simplify the checkout experience, which is what Facebook is also targeting.
The company will have to convince users to provide their credit card numbers, and it unclear how many the company has collected. It has offered the Gift product service, where users can send physical items to one another and use credit cards or PayPal.
"Nobody trusts social networks with their financial information, and they are certainly not going to trust Facebook," suggests Sucharita Mulpuru, a retail analyst at Forrester Research. "Maybe they have a few million people that have bought something on things like FarmVille, but that does not a network make."
Facebook's potential entry into payment services would be a late start and they have many competitors in this market. Its current revenue from payments and other fees is $214 million in the second quarter.
In 2009, the company attempted to enter electronic financial services with Credits, or digital currency that users could use to make purchases. The initiative was abandoned in 2012.