Aereo's CEO and founder Chet Kanojia claims that the company will be profitable before achieving one million subscribers. Aereo is not disclosing its subscriber numbers, but the company could earn a profit with only hundreds of thousands of subscribers, according to Kanojia. Television broadcasters have been unsuccessful so far in preventing Aereo from operating. The service is expanding into new regions this year to cover a total of 22 cities.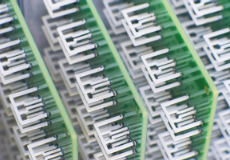 Kanojia is not revealing the number of subscribers that have joined the service to stream live TV broadcasts online, reports CNET. But he believes that Aereo does not need millions to make a profit.
Aereo would have a successful business at one million users and an "extremely fabulous" business at five million, said Kanojia.
The perspective contrasts with the conventional thinking of upcoming tech companies that pursue growth over the bottom line in order to establish its reach. In comparison, Pandora is the top Internet radio provider with more than 200 million users, but only has posted minor profits in only a few quarters, although it is very different industry with different costs than Aereo.
The hope is that one out of four people will be using Aereo within the next five to seven years, said Kanojia. This would represent 78.5 million users based on the current population of the U.S.
Aereo users digital antenna and DVR technologies to offer its customers access to live, over-the-air TV broadcasting over the Internet. Major broadcasters are suing Aereo over copyright violations and retransmission fees.
Aereo claims that its practice is legal as all users have their own dedicated antenna. Local and federal courts have sided with Aereo thus far.
"In January it said it would move to 22 total cities across the U.S. over the course of this year," notes CNET. "It now operates in New York, Boston, and Atlanta, with Chicago, Salt Lake City, Dallas, Houston, and Miami on the way."
Related Stories:
Aereo's Achilles' Heel: Delivering Real-Time TV, MIT Technology Review, 8/16/13
My Year Using Aereo: How a Dime-Sized Antenna Met My TV Needs, Huffington Post, 8/12/13
Topics:
Aereo
,
Antenna
,
Broadcast
,
Broadcaster
,
Broadcasting
,
Chet Kanojia
,
Copyright
,
Digital TV
,
Disclosure
,
DVR
,
Growth
,
Kanojia
,
Law
,
Legal
,
Music
,
Over-the-Air
,
Pandora
,
Profit
,
profitable
,
Radio
,
Retrans
,
Retransmission
,
Stream
,
Streaming
,
Subscribers
,
Television
,
TV