Facebook launched a picture and messaging application that's nearly identical to Snapchat, something it has already attempted to do twice. Both previous attempts — Poke and then Slingshot — failed. But this new app, Flash, which is about one-third a big as Snapchat's Android app for Google's new Pixel phone, is aimed specifically at emerging markets where Wi-Fi and connectivity are both scarce commodities. This move makes it clear that Facebook hopes to dominate in a market that Snapchat has not yet taken over.
Recode reports that, with Snapchat's 60 million daily users in the U.S. and Canada, "Facebook may not be able to win over American teens this late in the game," but that countries such as Brazil, Indonesia and India are a different story.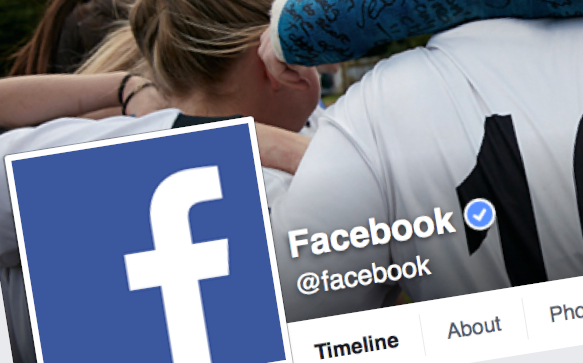 Facebook is betting that, with "a lightweight version of Snapchat (Flash) that doesn't take up much data or storage," it can prevent teens in these countries from adding to its competitor's numbers. To that end, Flash launched first in Brazil; product manager George Wang would not reveal where it will be debuted next.
Chief executive Mark Zuckerberg has, in the past, referred to Snapchat's success. "In most social apps today, a text box is still the default way we share," he said. "Soon, we believe a camera will be the main way that we share." Facebook is also competing with Snapchat with its "camera-first features" being tested in its core app as well as Instagram Stories, which copies Snapchat Stories.
"It's been fascinating to watch Zuckerberg's assault on Snapchat unfold," says Recode, which recounts that, after Snapchat chief executive Evan Spiegel rejected Zuckerberg's offer of $3 billion, the Facebook "Like" button changed to the Poke logo on the company headquarters' outdoor sign. "It was basically like, 'We're going to crush you'," said Spiegel to Forbes.
Topics:
Android
,
App
,
Brazil
,
Camera
,
Canada
,
Evan Spiegel
,
Facebook
,
Flash
,
Forbes
,
George Wang
,
Google
,
Image
,
India
,
Indonesia
,
Instagram Stories
,
Mark Zuckerberg
,
Messaging
,
Photo
,
Pixel
,
Poke
,
Slingshot
,
Smartphone
,
Snapchat
,
Snapchat Stories
,
Social Apps
,
Social Media
,
United States
,
Wi-Fi