Facebook is meeting with Creative Artists Agency, United Talent Agency, William Morris Endeavor and ICM Partners as part of its effort to debut original programs by the end of summer, say sources. The social media titan also said it will commit to hefty production budgets — up to $3 million per episode — similar to those of high-end cable shows, as well as more moderately priced shows costing mid-to-high six figures per episode. Facebook's plan is to own as much of the content as possible.
The Wall Street Journal reports that, "the push for TV shows is part of a two-track effort at Facebook to up its game in video and target the tens of billions of ad dollars spent on television."
The company is also targeting mainly unscripted short-form content for the Spotlight video section and "guaranteeing creators of short-form fare a minimum $5,000 to $20,000 share of ad revenue per episode." BuzzFeed, Refinery29 and ATTN: are already working on such short-form content, say sources.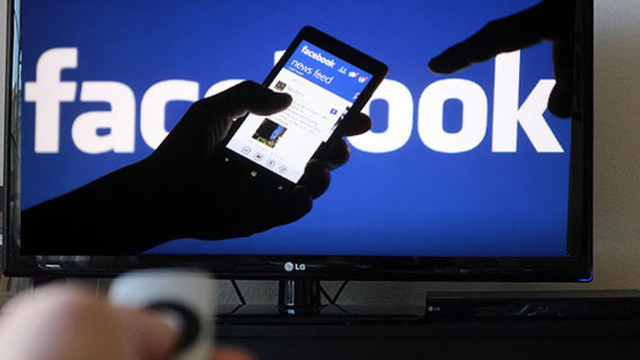 "We're supporting a small group of partners and creators as they experiment with the kinds of shows you can build a community around — from sports to comedy to reality to gaming," said Facebook VP of media partnerships Nick Grudin. "We're focused on episodic shows and helping all our partners understand what works across different verticals and topics."
Facebook will "target audiences from ages 13 to 34, with a particular focus on the 17-to-30 range," and, say sources, is looking for shows similar to Freeform's "Pretty Little Liars," and ABC's "Scandal" and "The Bachelor." The company has already acquired millennial relationship drama "Strangers," and game show "Last State Standing."
Facebook, which has expressed willingness to take on shows that other networks have discarded, is "nearing a deal" for MTV's canceled family comedy "Loosely Exactly Nicole," which has a budget "in the $1 million-per-episode range" and was developed by current Facebook executive Mina Lefevre. The company is avoiding "shows about children and young teens as well as political dramas, news and shows with nudity and rough language."
Facebook's desire to own as much of the content as possible challenges the typical Hollywood paradigm wherein "studios and producers effectively rent their shows to networks through licensing deals, and are reluctant to part with rights to shows in perpetuity."
At the same time, however, Facebook has data on nearly two billion monthly users and, "the entertainment industry is eager to see if Facebook can translate the data it has on tastes and habits" of its users. In fact, Facebook does plan on sharing the data, unlike Netflix and Amazon, and also plans to "spread out the release of its episodes, in the traditional fashion."
Topics:
ABC
,
Advertising
,
Amazon
,
ATTN:
,
BuzzFeed
,
CAA
,
Cable TV
,
Facebook
,
Freeform
,
ICM Partners
,
Last State Standing
,
Licensing
,
Loosely Exactly Nicole
,
Mina Lefevre
,
MTV
,
Netflix
,
Nick Grudin
,
Original Programming
,
Pretty Little Liars
,
Refinery29
,
Scandal
,
Social Media
,
Strangers
,
The Bachelor
,
TV Shows
,
UTA
,
Video
,
WME