Facebook just launched its new personal assistant, M, to a few hundred San Francisco Bay Area users. Unlike Apple's Siri or Microsoft's Cortana, however, M is not just powered by artificial intelligence. M does all the same things that Siri and Cortana do, but it adds a team of experienced customer service reps to accomplish more "human" tasks such as calling the cable company and enduring automated messages and holds. Facebook is disadvantaged on mobile devices, but the company hopes its efficiency will spur usage.
Wired quotes Facebook executive David Marcus as saying that M can "perform tasks that none of the others can." A hybrid between the purely tech-driven Siri and gig-economy companies like TaskRabbit, M is Facebook's beachhead towards its goal of making Messenger "the first stop for mobile discovery."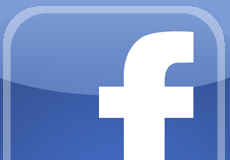 "We start capturing all of your intent for the things you want to do," says Marcus, who was lured to Facebook from PayPal where he had been chief executive. "Intent often leads to buying something, or to a transaction, and that's an opportunity for us to [make money] over time."
Since Marcus has been at Facebook, the company has more than tripled Messenger's users to 700 million. He reports on internal tests of M by company employees who have used the personal assistant to organize dinner parties and redecorate desks. The most popular requests is for M to call the cable company; M trainers are the ones who stay on hold endlessly.
Facebook does, however, plan to use the data to create more sophisticated AI systems that, in principle, can "reduce the burden on trainers."
The goal is to offset the costs of launching M via revenue growth from capitalizing M's interactions, many of which will be purchases of goods and services. "It's not hard to imagine the business opportunities that M could spawn," says Wired. "Should Facebook discover a business is getting lots of inbound requests, it could partner with that company to offer a more direct, efficient service over Messenger."
Topics:
App
,
Apple
,
Artificial Intelligence
,
Cortana
,
Customer Service
,
David Marcus
,
Digital Assistant
,
Discovery
,
E-Commerce
,
Facebook
,
Instant Messaging
,
M
,
Messenger
,
Microsoft
,
Mobile Devices
,
Mobile Operating System
,
PayPal
,
Personal Assistant
,
San Francisco
,
Search
,
Siri
,
Smartphones
,
Social Media
,
Tablets
,
TaskRabbit
,
Virtual Assistant