Facebook is again changing its News Feed algorithm, this time to favor postings by the users' family and friends over those from publishers. The result will be that postings, including links, videos and photos, from publishers of all sizes will appear less prominently in users' News Feeds. That means that The New York Times, The Washington Post, BuzzFeed, Vox Media, Vice and others will get less traffic than they have become accustomed to receiving. More than 1.65 billion users per month view Facebook's News Feed feature.
The New York Times quotes Facebook News Feed executive Adam Mosseri saying that, "The growth and competition in the publisher ecosystem is really, really strong. We're worried that a lot of people using Facebook are not able to connect to friends and family as well because of that."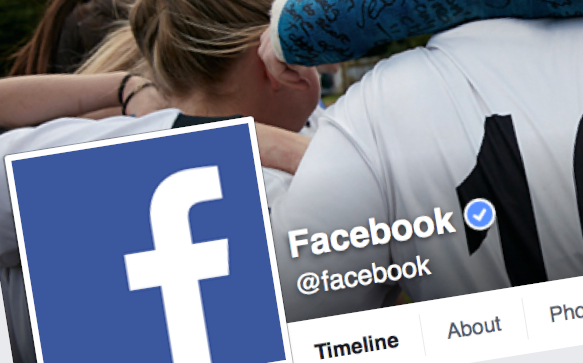 The change underscores that "Facebook is vastly important to the long-term growth of news media companies," notes NYT.
"There is now an expectation, in general, on the part of publishers that platforms will change, and that they won't necessarily be informed how they will change," says Emily Bell, director of Columbia University's Tow Center for Digital Journalism. "This completely highlights how ownership of the user is a central tension between news producers and platforms."
Just last year, Facebook introduced Instant Articles, allowing publishers to post articles directly on the site. Both Facebook and publishers deemed it "a better, faster reading experience for users." Facebook is also paying NYT and other publishers to produce broadcasts for Facebook Live. Both of these features will also be impacted by the algorithm updates. Individual sharing of stories and videos will continue to appear higher in the News Feed than those posted by publishers.
According to a Pew Research Center 2016 study, approximately 44 percent of U.S. adults "regularly read news content on the site." Digital publishing analytics company Parse.ly reveals that, "more than 40 percent of referral traffic to news sites comes from Facebook."
Although publishers and Facebook have created close partnerships, publishers "increasingly fear that readers will remain on the social media site for news content" rather than visit their own sites. Part of the concern is that Facebook will also "own much of the revenue and user data."
Topics:
Adam Mosseri
,
Algorithm
,
BuzzFeed
,
Columbia University
,
Data
,
Emily Bell
,
Facebook
,
Facebook Live
,
Image
,
News
,
News Feed
,
Parse.ly
,
Pew Research Center
,
Photo
,
Publisher
,
Revenue
,
Social Media
,
The New York Times
,
The Washington Post
,
Tow Center for Digital Journalism
,
Vice
,
Video
,
Vox Media