Facebook Messenger currently has more than 900 million regular monthly users, more than quadruple the 200 million it touted in early 2014. To grow in international markets, Facebook is testing a new feature inside Messenger that will encrypt some messages, creating "secret conversations" between the users of the two mobile devices. Users must opt-in to a secret conversation. Although this isn't the full encryption found in WhatsApp, the new feature offers more security than before, which Facebook hopes will appeal to global users.
The New York Times reports industry estimates that, "roughly half of all American smartphone owners use the Messenger app."
"The fact that we have 1.65 billion people on Facebook already makes Messenger the best live, self-updating address book in the world," said former PayPal exec David Marcus who now heads up Messenger. "Because of the scale of our network, I feel like we really have a shot at this."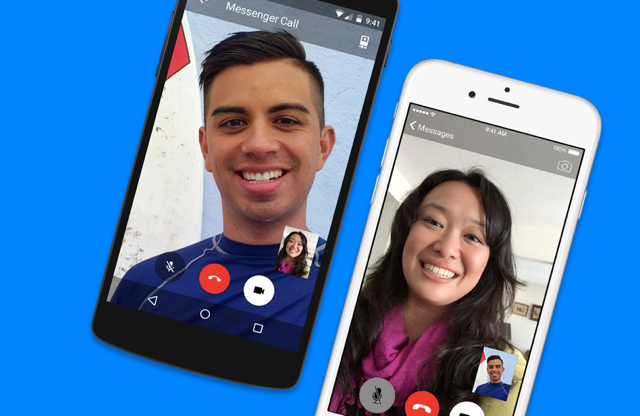 Combined with WhatsApp, which Facebook purchased in for $19 billion in 2014, Facebook has more than one billion users.
But Messenger, which started in 2011 and is mainly successful in North America, much of Europe, Australia and parts of Southeast Asia, has plenty of competition: Tencent's WeChat dominates China; Kakao is used in South Korea; and the LINE smartphone app is popular in Japan.
Originally Facebook allowed users to communicate with the press of a message button, but that featured was disabled in 2014, "pushing people to turn to Messenger." Since Marcus joined the team, also in 2014, he has added "peer-to-peer money transfers, the ability to hire an Uber car through the app and support for GIFs."
Although the number of monthly users has skyrocketed, Messenger is still free to download and not yet making money. Chief executive Mark Zuckerberg has previously said "Facebook typically does not try to generate revenue until a service has a billion users."
One way Facebook might make money is via "bots," which Marcus unveiled at Facebook's April developer conference. Bots let businesses interact with customers in new ways. For example, the CNN bot can send news stories targeted to a user's interests, and the American Express bot can send a message "with restaurant recommendations for a city they have recently bought plane tickets to visit using their American Express card." More than 21,000 developers signed on to create bots since that introduction.
The addition of "secret conversations" is meant to entice users to "use the service for more communication." A message that disappears, for example, "may make them more willing to exchange personal information with a company's customer service representative on Messenger."
Topics:
American Express
,
Australia
,
Bot
,
China
,
CNN
,
David Marcus
,
Developer
,
Encryption
,
Europe
,
Facebook
,
Japan
,
Kakao Talk
,
LINE
,
Mark Zuckerberg
,
Messaging
,
Messenger
,
Mobile
,
North America
,
PayPal
,
Smartphone
,
Social Media
,
South Korea
,
Tencent
,
Uber
,
WeChat
,
WhatsApp