Last year, Facebook acquired LiveRail, a video ad technology that essentially serves as a platform for the automated sales of video ads for publishers. In a move to better contend with Google, Facebook is now looking to use LiveRail as a way to help publishers manage their ad inventory more effectively and make smarter sales across various platforms, including websites and mobile apps. The company has reportedly already partnered with Dailymotion, Univision and A+E Networks.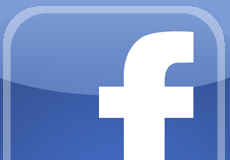 "LiveRail's automated technology will help publishers pick which vehicles will provide a higher price at a given moment," reports The Wall Street Journal.
While Facebook plans to make a push for both desktop websites and mobile apps as potential markets for ads sales, it's the mobile business that has grabbed the attention of most publishers. Mark Trefgarne, a Facebook product manager, recently blogged that "consumers now spend 25 percent of their media time on mobile devices, but advertisers only spend 10 percent of their budgets on mobile ads, on average."
Trefgarne added that until recently publishers have been constrained by the limitation of the tools to help them "deliver results for advertisers, while minimizing wasted impression and preserving user experience." Facebook however, has the tools and technology to help publishers overcome some of the challenges Trefgarne says publishers face today.
Perhaps Facebook's strongest selling point is its "people-based targeting" capabilities in mobile, where it commands as much as 17 percent of the market, according to WSJ.
While there are some Web publishers that have their reservations about working with Facebook, other companies see this new offering as a more practical and efficient way to connect publishers with as many buyers as possible.
"With Facebook, I don't have to worry about stitching together lots of different pieces," shared one media exec.