Over the weekend, the Federal Aviation Administration proposed rules for the commercial use of small drones (unmanned aircraft weighing up to 55 pounds), that could have an impact on future film and television production, still photography, sports coverage, product deliveries, and much more. The proposed regulations call for operator certification, daylight flights only, and keeping aircraft in sight. The rules would not apply to recreational drones, growing in popularity with hobbyists, which have their own regulations.
"The rules, though less restrictive than the current ones, appear to prohibit for now the kind of drone delivery services being explored by Amazon, Google and other companies, since the operator or assigned observers must be able to see the drone at all times without binoculars," reports The New York Times. "But company officials believe the line-of-sight requirement could be relaxed in the future to accommodate delivery services."
"The proposal is largely favorable to the thousands of businesses who want to use drones for photography, agriculture or inspection purposes," suggests Politico. "While there was discussion of requiring licensed drone pilots to have time flying in a manned aircraft — a potentially expensive proposition — pilots will instead have to pass a written test at an aviation training center."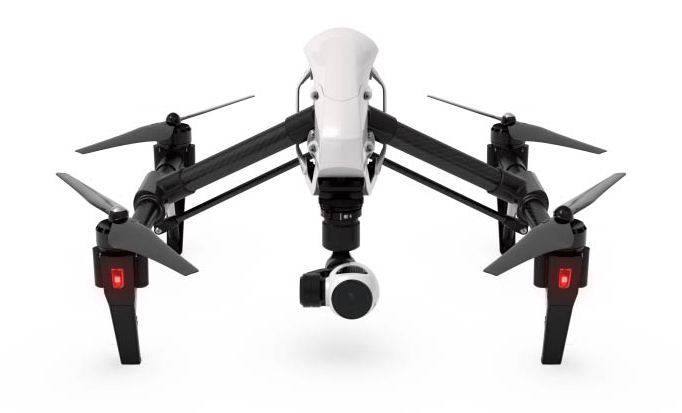 While the use of domestic drones has been making headlines recently — especially in regards to potential applications involving film and video production, delivery services, utility inspection, crop surveys, medical equipment transport, law enforcement and government surveillance — the operation of unmanned aircraft has also led to growing safety and privacy concerns.
The proposed rules (released on the same day that President Obama signed a memo requiring federal agencies to report their drone use publicly) have been several years in the making and could take up to two years before they are made official.
"We have tried to be flexible in writing these rules," said Michael P. Huerta, the FAA administrator. "We want to maintain today's outstanding level of aviation safety without placing an undue regulatory burden on an emerging industry."
According to the proposed rules, commercial drone operators would be required to obtain a permit (not a pilot's license, as earlier speculated) and the aircraft would be allowed to fly up to 100 miles per hour, no higher than 500 feet off the ground.
"Some drone evangelists believe that in the next few decades, robotic aircraft will prove as useful and transformative to government, commerce and home life as the personal computer," notes NYT.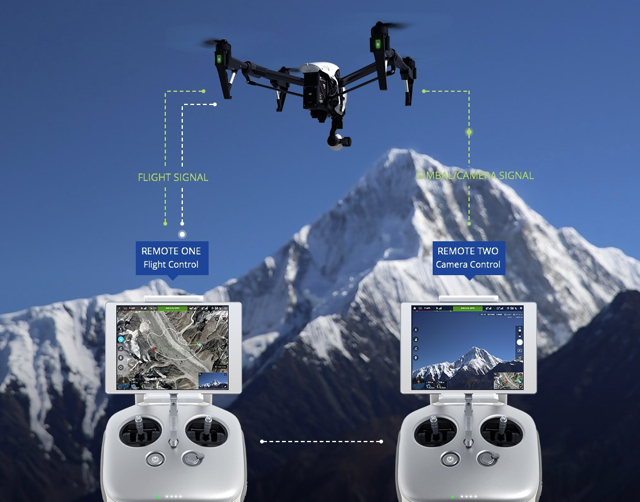 Wired recently reported that medicine, books, flowers and prepared food are among the items already being delivered via drones at various international locations. Meanwhile, the FAA is allowing test programs in the U.S., some of which are related to media production (during CES, we reported on several affordable drones suited for production, including DJI's Inspire 1, pictured above).
A coalition of news organizations, including NBCUniversal, Sinclair Broadcast Group, The New York Times and The Washington Post, have teamed with Virginia Tech to test unmanned aerial systems for newsgathering (see the NYT coverage).
The FAA began working with TV and movie groups last September for approval of drone use during production. The agency gave CNN permission to use drones for news reporting, and ESPN plans to use camera-outfitted drones during the Winter X Games in Aspen (see the Engadget story).
Related Stories:
What Our Paranoia About Drones Says About Us, The New York Times, 2/12/15
Why the U.S. Government Is Terrified of Hobbyist Drones, Wired, 2/5/15
Giving Drone Industry Leeway to Innovate, The New York Times, 2/4/15
Hollywood's Go-To Helicopter Pilot Can Now Fly Drones Instead, The Verge, 2/3/15
Hundreds Apply for FAA Drone Licenses, ITworld, 2/3/15
The Ex-Googlers Building Drones That Anybody Can Pilot With a Phone, Wired, 1/15/15
Man vs. Drone: Some Pilots Fight Back Against Robots, The Wall Street Journal, 1/15/15
Topics:
2015 CES
,
Aircraft
,
Amazon
,
CNN
,
Commercial
,
Delivery
,
DJI
,
E-Commerce
,
ESPN
,
FAA
,
Google
,
Inspire 1
,
Law Enforcement
,
License
,
Michael Huerta
,
Movie
,
NBCUniversal
,
News
,
Photography
,
Privacy
,
Production
,
Recreational
,
Regulation
,
Rules
,
Safety
,
Sinclair
,
Sports
,
TV Show
,
UAS
,
Unmanned Aerial Systems
,
Virginia Tech
,
X Games