Ericsson's eighth annual ConsumerLab TV and Media study finds that massive television growth and a shift in platforms will bring linear and VOD viewing to nearly equal levels in three years, while 50 percent of viewing will occur via mobile screens (smartphones, tablets and laptops). About half of the mobile viewing is expected to take place via smartphones. The jump in mobile viewing marks an 85 percent increase since 2010. Ericsson ConsumerLab forecasts continued growth of on-demand viewing through 2020, at which point 1 in 3 consumers will also be VR users.
"VR has the potential to bring together people from all over the world and create deeper, more personalized, and more complementary media experiences," said Anders Erlandsson, senior advisor at Ericsson ConsumerLab. "As consumer expectations for on-demand, mobile and immersive viewing continues to increase, the TV and media industry must focus on delivering highly personalized services in the very best possible quality available."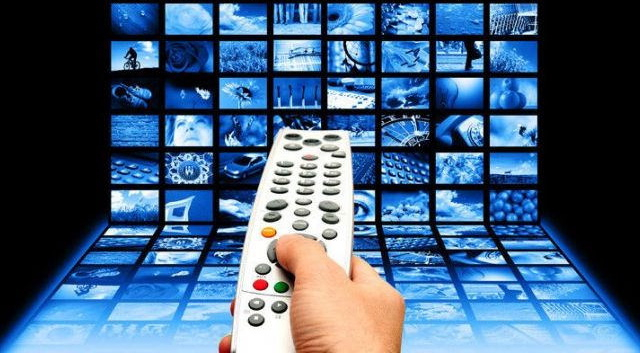 "Time spent watching TV and video content has reached an all-time high of 30 hours a week, including active viewing of scheduled linear TV, live and on-demand Internet services, downloaded and recorded content, as well as DVD and Blu-ray," reports Advanced Television. "However, close to 60 percent of viewers now prefer on-demand viewing over scheduled linear TV viewing, an increase of around 50 percent since 2010."
About 70 percent of consumers watch video on smartphones today, a figure that has doubled since 2012. However, what may be surprising is that an increasing number of consumers spend an hour per day searching for content.
"In fact, 1 in 8 consumers believe that they will get lost in the vast amount of available content in the future," notes Advanced Television. "With the user experience becoming ever more fragmented, 6 in 10 consumers now rank content discovery as 'very important' when subscribing to a new service, while 70 percent want 'universal search for all TV and video'."
Topics:
4K
,
Anders Erlandsson
,
Blu-ray
,
Discovery
,
DVD
,
Ericsson
,
Ericsson ConsumerLab
,
Internet
,
Laptop
,
Mobile
,
On Demand
,
OTT
,
Research
,
Search
,
Smartphone
,
Streaming
,
Study
,
Subscription
,
Television
,
UHD TV
,
Universal Search
,
Video
,
Virtual Reality
,
VOD