After nearly a year in preview, Epic Games' Unreal Engine 5 is now in general release. Availability of the next-generation real-time 3D platform was announced at Tuesday's State of Unreal 2022 event. Empowering "both large and small teams to really push the boundaries of what's possible, visually and interactively," UE5 offers more fidelity and flexibility than previous iterations. Although it has been battle-tested on "Fortnite" and "The Matrix Awakens" demo for PlayStation 5, Epic says some UE5 features "have not yet been validated for non-games workflows."
Unreal Engine is used on the Disney+ series "The Mandalorian" and was also used on the ETC@USC's upcoming short film "Fathead," saving time and money with real-time visualization and rendering.
Adapting UE5 for film and television "is an ongoing goal for future releases," Epic said in a statement, explaining creators continuing to use UE 4.27 will benefit from UE5's "redesigned Unreal Editor, better performance, artist-friendly animation tools, an extended mesh creation and editing toolset, improved path tracing" and more.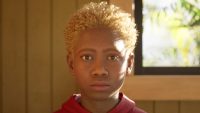 Film and TV creators have been using Unreal Engine "for virtual production onset and for final pixel" onscreen, Epic CEO Tim Sweeney said at State of Unreal.
New UE5 features for game developers include Lumen for more lifelike lighting and the virtualized micropolygon geometry system Nanite, which enables direct import to games of "film-quality source art comprised of millions of polygons — anything from ZBrush sculpts to photogrammetry scans," that can be placed "millions of times" while maintaining a real-time frame rate.
In the past, high-resolution assets created for film and TV had to be scaled-down for games. "It really means that across media boundaries, whether you're making a movie, a TV show, or even doing an enterprise application, you don't really have to think anywhere near as much about making that choice," Epic CTO Kim Libreri tells The Verge.
Gamer website Kotaku writes that the State of Unreal virtual event featured staff from Microsoft's The Coalition — best known for the recent "Gears of War" games — who "showed off cutscenes from tech demos the studio has been working on." CD Projekt Red has confirmed it's using UE5 to build the next "Witcher," and Crystal Dynamics — which created "Marvel's Avengers" — announced at State of Unreal that it will use Epic's latest tech on its next "Tomb Raider" game.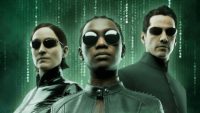 "Fortnite" updated to UE5 in December, the same month Epic released "The Matrix Awakens: An Unreal Engine 5 Experience" on PlayStation 5. Kotaku called it "a cinematic tech demo in which "few things were more impressive than how real everything, and almost everyone, looked." The Verge says the demo merged "likenesses of Keanu Reeves and Carrie-Anne Moss with a large open-world" populated with characters drawn from Epic's MetaHuman Creator.
Libreri says in his State of Unreal 2022 keynote, showcasing ample portions of the demo: "We wanted to show that high-end visuals at a massive scale were possible in a living, breathing and believable open world. And we wanted to show that a player could be immersed in an exciting, cinematic scene that would normally only be possible in a blockbuster."
Topics:
Animation
,
Avengers
,
Carrie-Anne Moss
,
CD Projekt Red
,
Crystal Dynamics
,
Disney Plus
,
Epic Games
,
ETC@USC
,
Fathead
,
Fortnite
,
Gears of War
,
Keanu Reeves
,
Kim Libreri
,
Marvel
,
Microsoft
,
PlayStation 5
,
State of Unreal
,
The Coalition
,
The Mandalorian
,
The Matrix Awakens
,
The Witcher
,
Tim Sweeney
,
Tomb Raider
,
Unreal Engine 5
,
Video Games
,
Virtual Production
,
ZBrush