Electronic Arts, with the debut of "Star Wars Battlefront II" at E3 in Los Angeles this week, plans to abandon the sales of "expansion packs," which are the maps, quests and other content sold separately for videogames. Instead, it will send customers smaller packs for free, as a way to keep them playing the game, and use microtransactions to sell less expensive virtual goods. The company is basing this switch of sales pipelines on the fact that microtransactions, even in free-to-play mobile games, have garnered billions of dollars.
The Wall Street Journal reports that, according to SuperData Research, "spending on microtransactions across all game platforms reached $71 billion world-wide last year, up from $62.4 billion in 2015." Although microtransactions are "relatively new for console games," they still earned $2.2 billion last year, versus $1.4 billion for expansion packs, adds SuperData Research.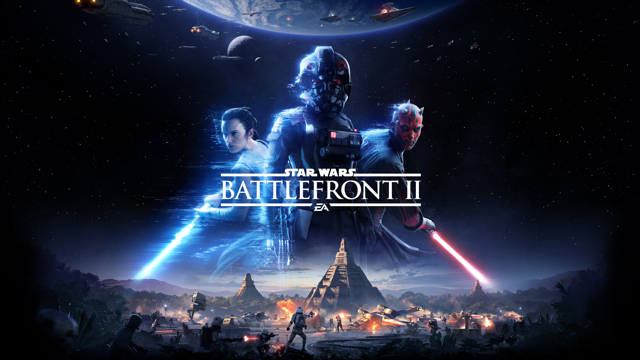 "Microtransactions are now the most profitable part of many publishers' businesses," said Jefferies analyst Tim O'Shea.
For the first "Star Wars Battlefront," which sold 14 million copies, users could buy up to four $20 packs of extra content, released every few months, or a $50 so-called season pass. Wedbush Securities analyst Michael Pachter estimates "Battlefront" earned $200 million from sales of the packs. The sequel features "a fan-requested single-player storyline," bigger space battles and "will span all three Star Wars film eras." EA plans to "tweak the rules as often as weekly based on player behavior."
One reason to move away from expansion packs is that they "can discourage group play because not everyone buys them." "If you don't pay and your friend does, you can't play together," said Benchmark analyst Mike Hickey.
EA hopes that by "removing such obstacles," players will keep playing, thus encouraging "greater opportunity for revenue growth." "The more they play, the more they're going to spend," said Cowen & Co. analyst Doug Creutz.
Free mobile games such as "Clash of Clans" often integrate microtransactions, and "their popularity has nudged publishers to add the enhancement to games played using consoles such as Sony's PlayStation." Activision Blizzard's "Overwatch" also favored microtransactions over expansion packs.
Electronic Arts previously ventured into microtransactions with "Ultimate Team," which garnered "about $800 million last year from sales of virtual playing cards."
Topics:
Activision Blizzard
,
Benchmark
,
Clash of Clans
,
Cowen & Co.
,
Doug Creutz
,
E3
,
EA
,
Electronic Arts
,
Expansion Packs
,
Free-to-Play
,
Gaming
,
Jefferies
,
Michael Pachter
,
Microtransactions
,
Mike Hickey
,
Mobile Games
,
Overwatch
,
Sony PlayStation
,
Star Wars: Battlefront II
,
SuperData Research
,
Tim O'Shea
,
Ultimate Team
,
Video Games
,
Virtual Goods
,
Wedbush Securities