Microsoft's next videogame console, the Xbox One X, is its smallest gaming console ever, with advanced capabilities in power, speed and resolution, offering true 4K. The new console will be compatible with games made for the Xbox One and Xbox 360, which will benefit from the Xbox One X's increased speed and improved resolution and graphics. The new console, which also features HDR (high dynamic range) playback and Dolby Atmos sound, will go on sale November 7th for $499. Sony's PlayStation 4 Pro debuted in November for $399.
The Wall Street Journal says that there won't be any games made solely for Xbox One X, although Microsoft "highlighted several new games coming exclusively to the Xbox One platform, which includes the new Xbox One X as well as Windows 10 and the original Xbox One."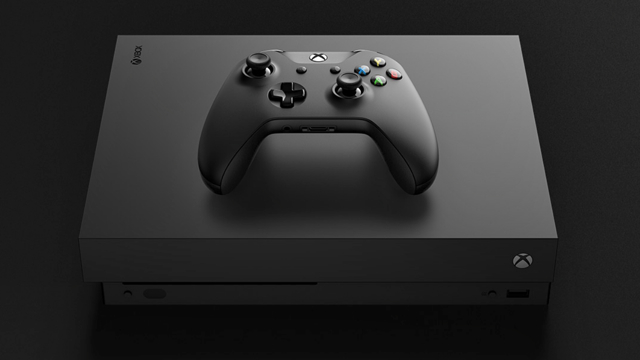 Sony reports that, "all models of the PlayStation 4 combined have sold more than 60 million units world-wide to date," and analysts estimate that Microsoft (which stopped reporting Xbox sales in 2014) has sold "about 30 million" Xboxes to date. Both Microsoft and Sony introduced their last consoles in late 2013, making the latest debuts an anomaly since the companies "traditionally had waited six to seven years" between major upgrades.
TechCrunch reports that Xbox One X offers "a pretty robust bump in RAM up to 12GB of memory, coupled with a healthy 326GB/s of memory bandwidth," helping to eliminate "bottlenecking between the graphics and processor." Given all the extra power, the liquid cooling system will include "the sort of vapor chamber you usually find on a server."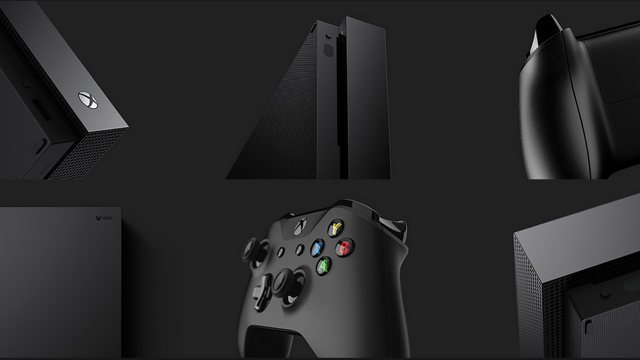 Using a technology called supersampling, the Xbox One X 's video won't require a 4K TV set, offering an improved look on HDTVs as well. Its 4K capability also future-proofs the new console. Microsoft, which is showing off 42 new titles at E3, is also creating 4K versions of several Xbox titles, including "Minecraft" and "Gears of War 4."
The Verge opines that the Xbox One X "looks pretty much identical to the developer kits we saw earlier this year, minus the OLED display, physical buttons, and real-time clock." But, it notes , the new console "produces 6 teraflops of graphical power thanks to a custom GPU engine that runs at 1172MHz." The real value Microsoft is providing, it says, is that "pretty much every new game … will hit 4K resolution and 60 frames per second."
"It doesn't need to wow you with hardware so much as it needs to deliver on its promise of a premium experience capable of competing with a mid- to high-end PC gaming rig," The Verge concluded.
Related:
Xbox One X Ignored VR — Just Like Everyone Else, Wired, 6/12/17
Topics:
4K
,
Audio
,
Dolby Atmos
,
E3
,
Game Console
,
Gaming
,
Gears of War 4
,
GPU
,
Graphics
,
HDR
,
HDTV
,
Microsoft
,
Minecraft
,
OLED Display
,
PC Gaming
,
PlayStation 4 Pro
,
PSP
,
Resolution
,
SDK
,
Sony
,
Supersampling
,
Video
,
Video Game
,
Windows 10
,
Xbox 360
,
Xbox One
,
Xbox One X