Electronic Arts plans to boost its mobile game business by purchasing game developer Glu Mobile in a deal valued at $2.4 billion, one of the highest prices ever paid for a video game studio. Glu Mobile's creations include, among others, "Diner DASH," "Disney Sorcerer's Arena," "WWE Universe," "MLB Tap Sports Baseball 2020" and "Kim Kardashian: Hollywood." According to Glu Mobile, the company's games earned $1.32+ billion in bookings last year. EA is particularly interested in Glu Mobile's experience in sports and casual games.
IGN reports that, "as part of the deal, Glu Mobile is getting access to EA's global licensing and distribution capabilities." "Mobile continues to grow as the biggest gaming platform in the world, and with the addition of Glu's games and talent, we're doubling the size of our mobile business," said EA chief executive Andrew Wilson. "With a deep IP portfolio and an expanding global audience, we'll deliver more exciting experiences for our players and drive further growth for Electronic Arts."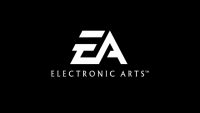 Glu Mobile is made up of 500 game developers and about 800 total employees. The acquisition is expected to finalize on June 30 this year. In January, EA purchased game developer Codemasters for $1.2 billion, beating out Take-Two Interactive.
According to Statista, other pricey acquisitions of game studios include Tencent's $8.6 billion purchase of Supercell, Microsoft's acquisition of ZeniMax Media for $7.5 billion, and Activision's purchase of King for $5.9 billion in 2016. The purchase price for Glu Mobile is closer to Facebook's acquisition of Oculus VR for $2 billion and Zynga's purchase of Peak for $1.8 billion.
"Under the terms of the agreement, Glu stockholders will receive $12.50 in cash for each share of Glu stock, representing an equity value of $2.4 billion, and a total enterprise value of $2.1 billion including Glu's net cash of $364 million," explains the press release.
Variety reports that, "the boards of directors of both companies have approved the deal." Last year, Glu Mobile, which was founded in 2001, "posted revenue of $540.5 million, up 31 percent year over year, while net income more than doubled to $20.4 million."
EA has stated that the purchase will add "significant scale" to its mobile games unit, "building on EA's network of 430 million players, including more than 100 million monthly active players in mobile." Glu Mobile chief executive Nick Earl noted that, "as part of Electronic Arts, we will continue capitalizing on the opportunities ahead in the expanding mobile gaming industry."
Topics:
Activision
,
Andrew Wilson
,
Casual Games
,
Codemasters
,
Diner DASH
,
Disney
,
Electronic Arts
,
Facebook
,
Gaming
,
Glu Mobile
,
Kim Kardashian: Hollywood
,
King
,
Licensing
,
Microsoft
,
Mobile Game
,
Nick Earl
,
Oculus VR
,
Peak
,
Sports Games
,
Statista
,
Supercell
,
Take-Two Interactive
,
Tencent
,
Video Game
,
WWE Universe
,
ZeniMax Media
,
Zynga