Although most people do not have access to 5G networks yet, the U.S. and China are already in a race to be the first nation to develop and patent 6G, expected to be up to 100 times faster than 5G's peak speed. Experts note that 6G is currently a "theoretical proposition" and the technology is at least 10 to 15 years away. However, the possibility that 6G can usher in "the next industrial revolution" — from flying taxis to real-time holograms — has made it a potent focus of a geopolitically-influenced race. China is currently considered the leader in 5G.
Bloomberg reports that, at Nokia Bell Labs, head of access and devices Peter Vetter said, "this endeavor is so important that it's become an arms race to some extent … [adding that] it will require an army of researchers on it to remain competitive." Some hope 6G will be "the [U.S.] opportunity to regain lost ground in wireless technology."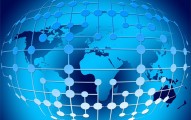 "Unlike 5G, North America will not let the opportunity for a generational leadership slide by so easily this time," said Frost & Sullivan senior industry director of information and communications Vikrant Gandhi. "It is likely that the competition for 6G leadership will be fiercer than that for 5G."
Canadian media has reported that China already "launched a satellite in November to test airwaves for potential 6G transmission, and Huawei has a 6G research center in Canada." ZTE Corporation has also partnered with China Unicom Hong Kong to develop 6G technology.
In the U.S., the effort to "advance North American leadership in 6G" is spearheaded by the telecom standards developer Alliance for Telecommunications Industry Solutions (ATIS), which launched the Next G Alliance in October. ATIS members include Apple, AT&T, Qualcomm, Google and Samsung Electronics — but not Huawei. In the European Union, Nokia is leading a 6G wireless project that includes Ericsson, Telefonica and universities.
Bloomberg reports that the fault lines created over 5G, centered around China's Huawei Technologies and fears of "how 5G technology is being used by authoritarian regimes," is very unlikely to change with the rise of 6G.
"Currently China seems to be doing everything in terms of surveillance and suppression to make sure that they lose future markets in the U.S. and Europe," said European Policy Centre senior advisor Paul Timmers. "This indicates that the technical approach to 6G cannot be trusted to be decoupled from state ideological objectives."
The capabilities of 6G include "a potential rate of 1 terabyte per second," latency of 0.1 millisecond (compared to 1 millisecond for the minimum for 5G). Among the challenges in implementing 6G are the need for ultra-dense networks, with "multiple base stations installed not only on every street, but also in each building or even each device people use to receive and transmit signals," which has the potential to raise issues of privacy and health among others.
"Technological advances, especially those as futuristic and complex such as 6G radio communication should be developed carefully," said Gandhi.
Related:
From Lightbulbs to 5G, China Battles West for Control of Vital Technology Standards, The Wall Street Journal, 2/8/21
Topics:
5G
,
6G
,
Apple
,
AT&T
,
ATIS
,
Bell Labs
,
Canada
,
China
,
China Unicom
,
Ericsson
,
European Policy Centre
,
European Union
,
Frost & Sullivan
,
Google
,
Huawei
,
Next G Alliance
,
Paul Timmers
,
Peter Vetter
,
Privacy
,
Qualcomm
,
Samsung
,
Telefónica
,
United States
,
Vikrant Gandhi
,
Wireless
,
ZTE