At the end of Q3, Disney+ had 116 million subscribers, exceeding the 112-115 million analysts had predicted. The most popular content included the Pixar animated feature "Luca," superhero series "Loki" and live-action film "Cruella." Meanwhile, Disney Parks, Experiences and Products earned a profit of $356 million. Disneyland in California reopened with limited capacity on April 30 after being closed for 14 months. Disney chief executive Bob Chapek said that park bookings are "really strong" despite the surge of COVID-19 cases with the Delta variant. 
The Walt Disney Company includes a wide range of businesses, such as "the ABC broadcast network, ESPN, cruise vacations, stage musicals, book publishing and the Disney Store chain," notes The New York Times. For now, however, "as Disney+ goes, so goes the entire company."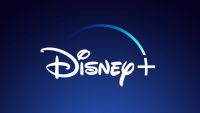 In its traditional TV business — including ESPN, ABC, Disney Channel, FX, Freeform, National Geographic and other cable networks — operating profit declined, but traditional TV generated $6.96 billion in revenue in the quarter. In addition, "Disney logged $4.3 billion in total streaming revenue, up 57 percent from a year earlier."
Disney raised the Disney+ subscription price $1 to $8 and generated "tens of millions of dollars" from making "Cruella" available to subscribers in May for a $30 surcharge.
Hulu had about 42.8 million subscribers, a leap of 21 percent from last year, and "about 15 million people pay for access to the company's ESPN+ platform, up 75 percent from a year earlier."
The Wall Street Journal reports Chapek "reiterated that the direct-to-consumer streaming strategy is the company's top priority and noted that moviegoers remained reluctant to go to theaters even as cinemas reopened."
Although "Black Widow" and "Jungle Cruise" were released online and in theaters, Chapek said that "the company would stick to its plan to release upcoming movies exclusively in theaters." He noted that "terms of production" for both "Free Guy" and Marvel's "Shang-Chi and the Legend of the Ten Rings" "prohibit the company from releasing the two movies simultaneously on Disney+ and in theaters."
The Marvel movie will have a 45-day exclusive run in theaters and Chapek said that "should provide interesting data as the company evaluates the optimal distribution strategy with future movie releases amid its prioritization of streaming."
Related:
Disney Wins This Round: Here's Where the Streaming Giants Stand at the End of Earnings Season, CNBC, 8/13/21
Disney Working to Increase Capacity at Disneyland, Disney World Theme Parks, KTLA, 8/13/21
Topics:
ABC
,
Black Widow
,
Bob Chapek
,
COVID-19
,
Cruella
,
Delta Variant
,
Disney
,
Disney Channel
,
Disney Plus
,
Disney Store
,
Disneyland
,
ESPN
,
ESPN Plus
,
Exclusivity Window
,
Free Guy
,
Freeform
,
FX
,
Hulu
,
Jungle Cruise
,
Luca
,
Marvel
,
Movies
,
National Geographic
,
Pixar
,
Streaming
,
Subscribers
,
Subscription
,
Theme Parks
,
TV Shows