To promote its upcoming sci-fi thriller "Reminiscence," Warner Bros. has teamed up with AI startup D-ID to create a website that allows anyone to upload a photo that turns it into a deepfake video sequence promoting the film. D-ID, which started out as developing technology to protect consumers against facial recognition, now uses that research to optimize deepfakes. D-ID chief executive Gil Perry stated that the company "built a very strong face engine" that enabled a deepfake to be created from a single photo.
Protocol reports that D-ID previously worked with MyHeritage to create videos from photos of deceased relatives, which "critics called … creepy" but Perry claimed was supported by 95 percent of tweets about it. D-ID is now "in active conversations with multiple museums about integrating its tech into exhibitions."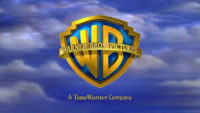 In this setting, "visitors will be able to scan a barcode next to an artwork to access a deepfake video of an artist talking about their work." Perry explained that the company's long-term target is to "replace actors in Hollywood movies … [and] create full productions using AI."
According to Perry, the company is now transitioning "from facial to full body animation." He also believes that, "putting this tech into the hands of TikTok and Instagram creators could help democratize video production." At the same time, Perry claimed that D-ID "is looking into ways to make sure its deepfakes aren't being used for manipulation and harassment."
Gizmodo reports that "Reminiscence," which stars Hugh Jackman, Rebecca Ferguson and Thandiwe Newton, is a "sci-fi noir movie" directed by "Westworld" co-writer and executive producer Lisa Joy, about a private investigator who "helps his clients access lost memories through holograms" — and one of his clients disappears.
The "lifelike … expressions on the deepfake are … mind-blowing," especially since it only requires a single photo. "Reminiscence" will open in theaters and on HBO Max on August 20.
Gizmodo notes that MyHeritage's Deep Nostalgia service was updated to "allow users to choose from a variety of movements and expressions, such as smiles, a compassionate look, and kisses." That company announced that, five weeks after Deep Nostalgia's debut, "more than 72 million photos had been animated" using the tool.