The Walt Disney Company's streaming service Disney+ reached 100 million subscribers in its first 16 months of operation, after reporting 94.9 million subscribers on January 2. With the latest announcement, Disney+ is clearly on track to reach the goal of 260 million subscribers by 2024. At a shareholder meeting, Disney chief executive Bob Chapek again stressed that Disney+ is a company priority and that it still plans to add 100+ new titles each year. In comparison, Netflix has 203.7 million subscribers.
The Wall Street Journal reports that Disney+ benefited from "the company's accidental timing in releasing a new service months before nationwide shutdown orders, as well as its strategy to ship new programming to the service as needed so viewers stay engaged week to week."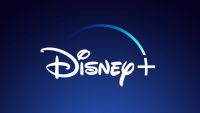 Introducing the service with a "massive library of movies and TV" aimed at family viewing at $6.99 per month was a strategy that aided in its meteoric rise. Disney also shunted theatrical releases such as "Hamilton" to the streaming service, creating "subscription bumps and play[ing] a critical role in convincing viewers to keep paying their monthly fee."
More recently, Disney released the animated "Raya and the Last Dragon" as a $30 option on the streaming platform, simultaneously with a theatrical release that brought in $8.6 million on its opening weekend.
Disney is also able to lean into its iconic characters from Peter Pan to Luke Skywalker and Moana, who will be featured in sequels and reboots exclusively for Disney+. In light of feature film production slowdowns and shuttered Disney theme parks, "Wall Street has remained focused on Disney's streaming plans, a company reorientation that has sent Disney shares to records."
California has permitted Disneyland to open up at limited capacity in late April, but only 45 percent of North American theaters are currently open. Disney still plans a theatrical release for Marvel's "Black Widow" in May.
To boost subscriptions in overseas markets, Disney "is exploring different strategies in various markets … including an option in some overseas territories to couple Disney+ with more adult-oriented programming available on its Star platform."
Deadline reports Chapek noted that the 100+ new titles for Disney+ would include "Disney Animation, Disney Live Action, Marvel, Star Wars, and National Geographic." Despite reiterating that the direct-to-consumer business is Disney's top priority, Chapek also gave "a solid endorsement … of the importance of theatrical releases."
After launching in the U.S. on November 12, 2019, Disney+ is now available in "Canada, Australia, New Zealand, Europe, Latin America, and most recently, Singapore."
Topics:
Black Widow
,
Bob Chapek
,
California
,
COVID-19
,
Disney
,
Disney Animation
,
Disney Live Action
,
Disney Plus
,
Disneyland
,
Hamilton
,
Luke Skywalker
,
Marvel
,
Moana
,
Movies
,
National Geographic
,
Netflix
,
Peter Pan
,
Raya and the Last Dragon
,
Star
,
Star Wars
,
Streaming
,
Subscribers
,
Subscription
,
Theatrical Release
,
TV Shows
,
Video