As part of a $2 trillion recovery package, the European Union is investing $150+ billion in "Digital Compass" to boost advanced technologies and narrow the gap with the U.S. and Asia. One goal is to produce at least 20 percent of the world's semiconductors by 2030. In 2020, said the European Commission, the EU produced 10 percent. In 2019, the EU debuted a public-private cloud-computing project, Gaia-X to increase self-reliance and, in 2017, the European Battery Alliance to develop electricity-storage technologies.
The Wall Street Journal reports that, "Europe's need to improve what politicians have termed digital sovereignty was highlighted by trade disputes with the U.S. under former President Donald Trump and growing geopolitical tensions with China."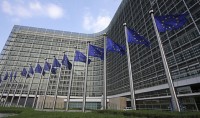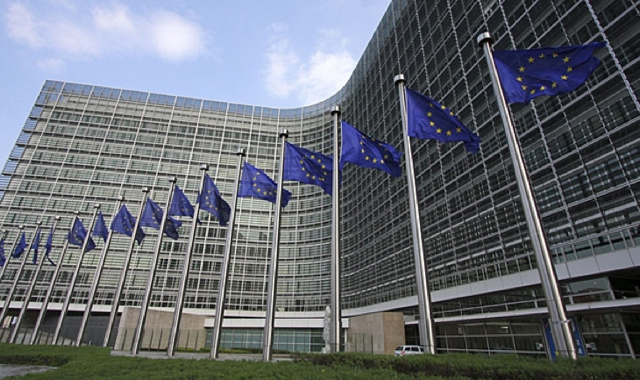 "We need to become less dependent on others when it comes to key technologies," said European Commission executive vice-president Margrethe Vestager. The EU's plan will be funded by its €672.5 billion ($796.6 billion) Recovery and Resilience Facility "of which at least 20 percent has been pledged to promote Europe's 'digital transition'."
Vestager noted that, "the plan, which still requires final approval, will include a monitoring system to ensure money is being spent effectively."
Europe can't base its expansion on existing "heavyweights such as Intel or Taiwan Semiconductor Manufacturing Co. that make chips for industry's biggest segments, which include data centers, smartphones and laptops." Its biggest semiconductor companies include ASML Holding and NXP Semiconductors in the Netherlands and Infineon Technologies in Germany.
EU Internal Market commissioner Thierry Breton said, "we need to ensure that we can be autonomous, or at least be able to talk on favorable terms with companies." Gavekal Dragonomics technology analyst Dan Wang notes that, "for the last few decades, Europe has seen its number of semiconductor companies shrink, and it will require a mighty effort to wrest leadership from the U.S. and Asia, which are also investing heavily."
Meanwhile, the U.S. is enacting its own plan to lessen reliance on China, with President Biden issuing an executive order to examine technology supply-chain issues and potential disruptions from factors including "geopolitical and economic competition." Congress also just inked legislation to give grants and financial incentives to chip companies.
In 2019, China set up its own government-backed $29 billion fund for "its domestic chip industry, and this week announced plans to speed up development in advanced technologies, including chips, over five years."
Topics:
ASML Holding
,
China
,
Cloud
,
Dan Wang
,
Donald Trump
,
European Battery Alliance
,
European Commission
,
European Union
,
Gaia-X
,
Gavekal Dragonomics
,
Infineon Technologies
,
Intel
,
Joe Biden
,
Margrethe Vestager
,
NXP Semiconductors
,
Recovery and Resilience Facility
,
Semiconductor
,
Thierry Breton
,
TSMC
,
United States