President Joe Biden is expected to nominate Columbia University law professor Lina Khan, a leader of the Big Tech antitrust movement, for an open seat on the Federal Trade Commission, where she would have power to enforce existing regulations. Biden appointed another Columbia law professor, Tim Wu to the National Economic Council (NEC) as a special assistant for technology and competition policy. Big Tech antitrust wasn't a signature focus of Biden's presidential campaign, but the appointments seem to signal his intentions.
Wired reports that Wu, who coined the term "net neutrality," has "emerged as one of the most sophisticated critics of the attention-driven business models of companies like Facebook and Google." Although "Khan would be one of three Democrats among the FTC's five commissioners … her appointment could be particularly consequential" since she's expressed the need to "use all the tools in the 'antimonopoly toolbox'."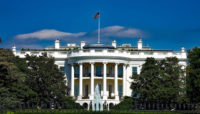 The FTC, similar to the Justice Department, "can block mergers and sue to undo them after the fact … [and can also] issue legally binding rules governing what counts as fair competition, meaning it can reform the law, within limits, even if Congress doesn't act."
The latter power means that antimonopoly advocates wouldn't have to litigate on a company-by-company basis. At think tank Open Markets Institute, legal director Sandeep Vaheesan said his dream would be that the FTC "would start writing competition rules that just articulate what practices are prohibited." Open Markets jumpstarted the antimonopoly movement when it opened in 2010 and one of its first hires was Khan.
Wired adds, "the idea that monopolies were killing the economy remained something of a fringe position until the back end of the Obama era." In a 2015 op-ed, presidential candidate Hillary Clinton said she would "strengthen antitrust enforcement if elected." After Donald Trump won, the Democratic Party "increasingly made competition policy a key part of its messaging."
Biden's transition team included other antitrust heavyweights, including former Open Markets employee Sarah Miller who now runs the American Economic Liberties Project, and Biden national security advisor Jake Sullivan, who added antitrust messages to Clinton's campaign.
CNBC reports that, "the selection of two major critics of the Big Tech companies, Khan and Wu, for key roles in the administration seems to signal that Biden is serious about taking a tough look at giants such as Amazon, Apple, Facebook and Google … the latter two of [which] are already facing federal antitrust lawsuits filed under the previous administration."
In her previous work at the House Judiciary Subcommittee on Antitrust, Khan helped "compile the nearly 450-page report accusing the four tech giants of maintaining monopoly power and suggesting a major overhaul of the antitrust laws and their enforcement."
Chair of that House Judiciary Subcommittee David Cicilline (D-Rhode Island) said Khan's appointment would be "a major victory for locally-owned businesses, workers, and everyone who has been negatively affected by the dominance of Big Tech." Senator Mike Lee (R-Utah) has called the possible nomination of Khan "deeply concerning" and criticized her "youth and experience."
Related:
Congress Eyes Antitrust Changes to Counter Big Tech, Consolidation, The Wall Street Journal, 3/11/21
Facebook Seeks to Dismiss Antitrust Suits, Saying It Hasn't Harmed Consumers, The Wall Street Journal, 3/10/21
Topics:
Amazon
,
American Economic Liberties Project
,
Antitrust
,
Apple
,
Barack Obama
,
Big Tech
,
Columbia University
,
David Cicilline
,
Donald Trump
,
Facebook
,
FTC
,
Google
,
Hillary Clinton
,
Jake Sullivan
,
Joe Biden
,
Lina Khan
,
Mike Lee
,
NEC
,
Net Neutrality
,
Open Markets Institute
,
Sandeep Vaheesan
,
Sarah Miller
,
Tim Wu