Discovery plans to debut a streaming service, discovery+ that will include shows from its major networks TLC, Food Network, Discovery Channel and Animal Planet. It will also license library programming from the BBC, A&E Networks and Group Nine Media. The new service will launch in the United States on January 4 and cost $4.99 per month with ads and $6.99 without. Discovery and Verizon Communications inked a deal to provide the service free to the telecom's U.S. customers for a year, with the two companies sharing the cost.
The Wall Street Journal notes that Discovery chief executive David Zaslav "is betting that Discovery, one of the biggest traditional TV companies, can compete for subscribers with the likes of Comcast's Peacock, AT&T's HBO Max and Amazon's Prime Video by offering most of its cable-TV shows directly to video-streaming subscribers." It adds that, "at stake is the long-term future of Discovery … [since] viewers by the millions are abandoning traditional pay TV for streaming services."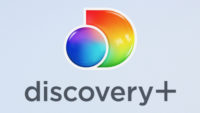 Previously, rather than creating a single streaming platform, Zaslav created niche streaming plans: "Food Network Kitchen for home chefs, a home and lifestyle service for fans of home improvement gurus Chip and Joanna Gaines, and packages centering on specific sports such as golf and cycling."
Zaslav reported that, across all streaming services, Discovery has 5 million paying subscribers but "the company surveyed consumers and found that they wanted a one-stop nonfiction streaming destination to complement the fiction-heavy Netflix and Disney+." Zaslav got a second opinion from media mogul Barry Diller. "I told him Discovery could own nonfiction programming and be an essential streaming service — about the only one that could have a chance at competing with Netflix profitably," Diller recounted. Zaslav added that consumers used to paying for streaming content are "looking for new shows."
At MoffettNathanson, media analyst Michael Nathanson said that Discovery's "long-term viability would hinge on whether its original programming is popular enough to draw new subscribers." He added that, "the question people will have is, is there a risk of cannibalization of the channels when Discovery's distributor deals are up?"
To avoid doing so, Discovery plans to hang on to "new seasons of many shows on its traditional TV channels exclusively for a window of time, ensuring that they are still valuable for cable and satellite companies" and also to "experiment with putting some shows from its cable networks on discovery+ concurrently." The company recently "greenlighted dozens of original reality shows, documentaries, true-crime shows and home-improvement series to distinguish discovery+ from its cable networks."
One source revealed that, "Discovery will lose between $200 million and $300 million more on its direct-to-consumer offerings in 2021 than it did in 2020" but a company spokesperson only stated that it "withdrew its financial guidance earlier this year when the World Health Organization declared the coronavirus had become a pandemic."
Variety reports Discovery chief financial officer Gunnar Wiedenfels has estimated that discovery+ will "have an addressable market in the U.S. of at least 70 million homes — and at least 400 million households globally … based on the assumption that there are 300 million broadband-only homes in the United States and about 80 million pay-TV homes." The service is anticipated to deliver margins of 20 percent.
For more information, visit the Discovery Newsroom.
Topics:
A+E Networks
,
Amazon Prime Video
,
Animal Planet
,
AT&T
,
Barry Diller
,
BBC
,
Comcast
,
COVID-19
,
David Zaslav
,
Discovery
,
Discovery Channel
,
Discovery Plus
,
Disney Plus
,
Food Network
,
Group Nine Media
,
Gunnar Wiedenfels
,
HBO Max
,
Michael Nathanson
,
MoffettNathanson
,
Netflix
,
Pay TV
,
Peacock
,
Streaming
,
TLC
,
Verizon
,
WHO