Warner Bros. announced that its entire 2021 slate, comprised of 17 movies, will be distributed simultaneously via movie theaters and on its streaming service HBO Max where new titles will remain for one month. Warner Bros. made the decision that, despite coronavirus vaccines on track to be widely deployed, the movie-going audiences won't return to theaters until next fall. The move is also intended to boost interest in HBO Max, which debuted in May for $15 per month as a new competitor to Netflix and other streaming services.
The New York Times reports WarnerMedia chief executive Jason Kilar noted that, "we are all in the middle of a pandemic, and we are all trying to figure our way through it … One of the things we can do to be helpful … is to provide them with a steady stream of big-budget, well-told stories."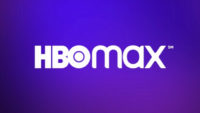 The 2021 slate includes a "Suicide Squad" sequel, "Godzilla vs. Kong," "Dune," "The Matrix 4," Lin-Manuel Miranda's "In the Heights," Clint Eastwood's "Cry Macho," the next "Conjuring" horror film, "Space Jam: A New Legacy" and a "Sopranos" prequel called "The Many Saints of Newark."
After each release spends a month on HBO Max, it will "cycle through the usual release 'windows,' leaving theaters when interest has run out and heading to iTunes, DVD and points beyond, eventually cycling back to HBO Max." Warner Bros. Pictures Group chair Toby Emmerich explained that Warner movies would have traditional theatrical releases "outside of the United States, where HBO Max does not currently exist."
NYT notes that WarnerMedia parent company AT&T "has made it clear that Kilar's top priority is building HBO Max into a full-fledged competitor to Netflix, which has 73 million subscribers in the United States and almost 200 million worldwide." WarnerMedia is currently "marketing HBO Max subscriptions as a holiday gift." Emmerich stressed that he expects the new plan to be a win-win for movie theaters and consumers.
"All films will be released on HBO Max in 4K Ultra HD and HDR," notes The Verge. "WarnerMedia is also offering a limited deal, making HBO Max 22 percent cheaper for people who sign up for six months. The $69.99 price works out to just under $12 a month instead of $15."
Meanwhile, WarnerMedia is "purportedly considering adding two new streaming services: one a free offering for its entertainment cable channel programs and the other a subscription-based CNN spin-off of sorts," according to Gizmodo. Those familiar with plans say "the latter could launch as soon as next year, though executives are still hammering out what kinds of content it would even carry." The entertainment service "would carry programming from the company's cable channels such as TBS and TNT."
Related:
Most U.S. Consumers Still Uncomfortable Going to a Theater in Next Six Months, Survey Finds, Variety, 12/4/20
Topics:
4K
,
AT&T
,
Clint Eastwood
,
CNN
,
Coronavirus
,
COVID-19
,
Distribution
,
DVD
,
Exclusivity Window
,
Exhibition
,
HBO Max
,
HDR
,
Home Video
,
iTunes
,
Jason Kilar
,
Lin-Manuel Miranda
,
Movie
,
Release Window
,
Streaming
,
Subscription
,
TBS
,
Theater
,
Theatrical Release
,
TNT
,
Toby Emmerich
,
Warner Bros.
,
WarnerMedia