Disney is continuing to invest in its ESPN+ streaming service and expenses are mounting for the company's upcoming Disney+ subscription offering as it finances productions such as the "High School Musical" series and exclusive "Star Wars" spinoff "The Mandalorian." Shareholders learned yesterday that the company posted a quarterly loss for its direct-to-consumer division as a result, but that revenue increased 15 percent, beating Wall Street projections. Disney also announced yesterday that its blockbuster, record-breaking hit "Avengers: Endgame" will debut exclusively on Disney+ this December.
"'Endgame' set a record for an opening weekend and has collected more than $2.2 billion worldwide," reports The Wall Street Journal. "It is currently the second-highest grossing movie of all time, behind 'Avatar,' the 2009 release that collected nearly $2.8 billion."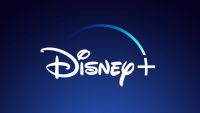 Disney+ will launch November 12 in the U.S. at an initial cost of $6.99 per month, significantly lower than the costs of HBO Now and Netflix. The company is pulling back on licensing agreements with competitors such as Netflix in order to market Disney+ as an exclusive platform for Disney theatrical releases. "Avengers: Endgame" will debut exclusively on Disney+ one month after the service launches.
Disney is spending millions on content production costs and engineering teams building the tech for its upcoming service. The company "expects to have between 60 million and 90 million Disney+ subscribers by the end of fiscal 2024," notes WSJ. While the launch date and subscription cost were revealed last month, the company has been sharing additional details in recent weeks.
Disney+ is expected to include titles from Disney, Fox, Pixar, Marvel, Lucasfilm and National Geographic libraries. The service will take a family-friendly approach to its content, while more adult-themed content will likely be featured on Hulu. As a result of the recent Fox acquisition, Disney+ will feature 30 seasons of "The Simpsons."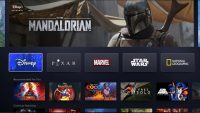 "Much of the premium original programming planned for Disney+ leans into the company's big-budget franchises like Marvel and Star Wars," explains CNET. "Some shows — like the live-action, big-budget 'The Mandalorian' — have completed filming and will be available at launch. Other Marvel spinoffs, like a show based on Avengers character Loki and 'WandaVision' featuring Scarlet Witch and Vision, will debut in the second year."
The new service "will support streaming to phones, tablets, computers, connected TVs and streaming media boxes," adds CNET. "Disney specifically called out support for Roku TVs and the PlayStation 4. Its presentation slides included photos of Chromecast, Apple TV and Amazon Fire TV, but the company hasn't specifically confirmed those devices yet." In addition, Disney+ will support streaming of 4K and HDR content.
The service's content will include "original documentaries, reality shows, competition series, behind-the-scenes features, nature and adventure titles, animated programming," and more. Visit the CNET post for projects in development and production.
Topics:
4K
,
Amazon Fire TV
,
Apple TV
,
Avatar
,
Avengers
,
Avengers: Endgame
,
Chromecast
,
Disney
,
Disney Plus
,
ESPN Plus
,
FOX
,
HBO Now
,
HDR
,
High School Musical
,
Hulu
,
Licensing
,
Lucasfilm
,
Marvel
,
Movie
,
National Geographic
,
Netflix
,
Pixar
,
PlayStation
,
Roku TV
,
Star Wars
,
Streaming
,
Subscription
,
The Mandalorian
,
The Simpsons
,
TV Show
,
WandaVision