According to the Consumer Technology Association, 170 million people (68 percent of U.S. adults) plan to purchase tech gifts this holiday shopping season. While the CTA's annual report indicates tech spending is expected to only increase 1 percent to $96.8 billion during Q4, it still represents a new record following a strong 2016. "On the surface, it sounds pretty weak, but we saw 3.8 percent holiday growth in 2016," said Steve Koenig, CTA's senior director of market research. "That's a tough act to follow. It's hard to post 3 percent to 4 percent growth rates year after year." Headphones, drones, VR headsets, 4K TVs, laptops and smartphones are among the products predicted to be top-sellers.
"The 2017 holiday season will be the biggest on record for consumer tech — and emerging products such as drones, wearables and smart home products will help drive tech spending to new levels," said Gary Shapiro, president and CEO of CTA. "Technology remains the gift to give and receive during the holidays. But this season, we expect to see changes in how and when consumers shop, and new product categories really take off."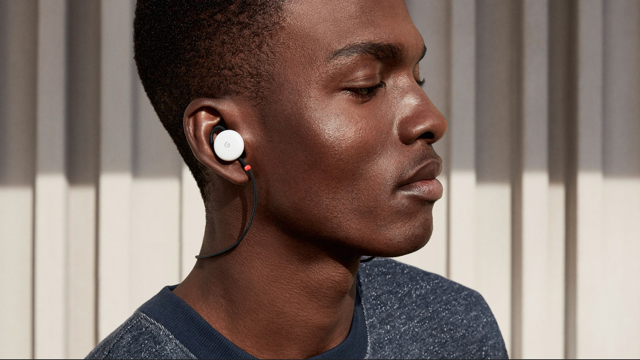 VentureBeat reports that headphones "are likely to be the top-selling item of the holiday season, Koenig said. That includes traditional headphones, as well as new wireless options, such as Apple's AirPods and Google's new Pixel Buds."
"People usually have two or three pairs, for the gym or business travel," Koenig explained. "There are wireless options and other reasons to come back, like replacing lost headphones."
CTA's 24th Annual Consumer Technology Holiday Purchase Patterns Study indicates that TVs, laptops, smartphones, tablets and game consoles are the most wanted tech gifts. Cameras have returned to the Top 10 list (likely due to the growing popularity of action cams), while drones are referenced for the first time. The report also points to fitness activity trackers and home robotic vacuums among the most wanted tech gifts.
VentureBeat notes that Koenig does not emphasize a single killer product. "There are cool things like the August Home electronic door locks," he said. "But technology innovation has a long tail."
The following are highlights from the CTA press release:
Drones: projected sales of 1.6 million units this holiday season (up 31 percent over last year), with 15 percent of Americans planning to purchase a drone.
Smart home devices: 33 percent of Americans plan to purchase a smart home device, up nine percentage points, led by digital assistant devices (15 percent up from six percent last year), home cameras (13 percent) and smart thermostats (12 percent).
Wearables: 67 million American adults (27 percent) plan to buy a wearable device, led by fitness activity trackers (17 percent) and smartwatches (16 percent).
VR headsets: CTA projects sales of 2.7 million units (up 283 percent) during the holiday season.
The Voice Effect: 2017 will mark the debut of a fourth sales channel — voice computing — which joins brick-and-mortar, online and mobile as methods of holiday shopping to learn about deals and make purchases.
Popping up in more houses than ever, CTA projects digital assistant devices such as Amazon's Alexa and Google Home will sell 4.4 million units during the holiday season (up 22 percent over 2016), with the percentage of consumers who plan to buy one as a gift almost tripling this year.
Topics:
4K
,
AirPods
,
Amazon Alexa
,
Apple
,
August Home
,
Camera
,
CES 2018
,
CTA
,
Digital Assistant
,
Drone
,
Fitness Tracker
,
Game Console
,
Gary Shapiro
,
Google
,
Google Home
,
Headphones
,
Holiday Season
,
Laptop
,
Mobile
,
Pixel Buds
,
Robotic Vacuums
,
Robotics
,
Shopping
,
Smart Home
,
Smartphone
,
Smartwatch
,
Steve Koenig
,
Tablet
,
Television
,
UAV
,
UHD TV
,
Virtual Reality
,
Voice Computing
,
VR Headset
,
Wearable
,
Wireless