Netflix and the Weinstein Company announced yesterday that they plan to release the sequel to "Crouching Tiger, Hidden Dragon" simultaneously via Netflix and a select number of IMAX theaters next August. This will mark the first time a major film debuts via online streaming and in theaters at the same time. The follow-up to Ang Lee's Academy Award-winning martial arts drama will reportedly be the first of several films backed by Netflix that are expected to follow the new release model.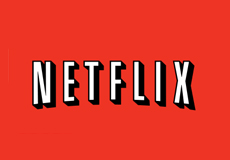 "Ted Sarandos, chief content officer at Netflix, said he hoped this deal would show Hollywood that the time had come to respond to what movie fans wanted, and to change the traditional method for releasing films — first in theaters then, typically several months later, for streaming," reports The New York Times.
"What I am hoping is that it will be a proof point that the sky doesn't fall," said Sarandos. "These are two different experiences, like going to a football game and watching a football game on TV."
Sarandos "has long wanted to release movies day-and-date on Netflix and in theaters, something most exhibitors are unlikely to ever allow, meaning 'Crouching Tiger 2' may not play in IMAX locations controlled by some of the major chains in the U.S.," notes The Hollywood Reporter. "Indeed, IMAX is making a bold move by partnering with Netflix."
"Crouching Tiger, Hidden Dragon: The Green Legend" is a Weinstein Company production with a relatively modest budget. The release strategy via Netflix and IMAX is a bold experiment.
However, the three major theater chains — AMC, Cinemark and Regal Entertainment — have opposed changes to the traditional release window, in fear that consumers may stay home. Meanwhile, movie studios have begun experimenting with making new releases more readily available for home viewers, especially as box office sales decline and VOD systems gain in popularity.
"We fundamentally believe that the only way to attack the windowing system — that is the centerpiece of the business model of the movie industry versus what consumers want — requires an outsider," said media analyst Rich Greenfield of BTIG Research. "Netflix already changed the TV business in a very, very significant way. The movie business is teed up next."
UPDATE:
Theater Chains Push Back Against Netflix Plan for 'Crouching Tiger' Sequel, The New York Times, 9/30/14
Topics:
Academy Award
,
AMC
,
Ang Lee
,
Box Office
,
BTIG Research
,
Cinemark
,
Crouching Tiger Hidden Dragon
,
Day-and-Date
,
Exhibition
,
Hollywood
,
IMAX
,
Movie
,
Netflix
,
Regal Entertainment
,
Release Schedule
,
Rich Greenfield
,
Streaming
,
Studio
,
Ted Sarandos
,
Television
,
Theater
,
Theatrical Release
,
Video
,
VOD
,
Weinstein Company
,
Windowing