Have the striking Hollywood writers and actors opened a void that the creator economy is able to fill? Already in demand, top influencers are now being courted by producers and studios hungry for content to fill depleted pipelines. Meanwhile, striking actors and writers are taking their ideas to YouTube, Instagram, TikTok and Twitch, where they can forge a direct relationship with viewers — albeit not one that will result in direct-deposit paychecks. As the definitions of "talent" and "content" continue to blur, the Hollywood landscape could be in for a seismic shift.
Harkening back to the Writers Guild of America strike of November 2007 to February 2008, The Washington Post reports that it "radically reshaped the media landscape by fueling the rise of unscripted content," and says of the current strike involving both the WGA and the Screen Actors Guild "the ongoing walkout of tens of thousands of actors and writers, Hollywood's first double strike in 63 years, could have similarly sweeping ripple effects, by potentially eroding Hollywood's institutional advantages and elevating a new generation of stars."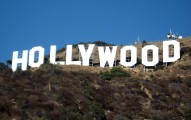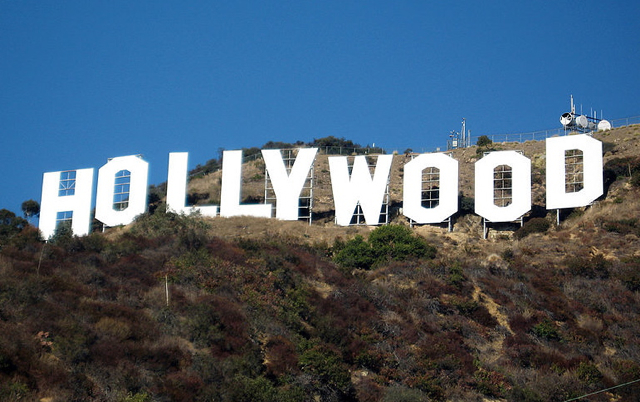 Writing that "Hollywood's business model has rarely looked so precarious, with box office sales, streamer subscriptions and advertising revenue all trending down" while striking actors and writers fume "over industry practices, from high executive salaries and low residual payments to artificial intelligence techniques they worry could erase their jobs," WaPo paints a rosy picture of the alt economy.
The online creator industry "is exploding," reports The Post, citing a Goldman Sachs Research study that says the market will "likely double in size over the next five years," from $250 billion today to half a trillion dollars by 2027, "thanks to increased spending from advertisers, viewers and tech platforms eager to capitalize on creators' virality."
With YouTube outperforming all services for June viewership, "'there's less incentive for people to stay on to see old libraries of content,' and the industry 'may start to realize that the creators are the only ones left to do business with,'" The Post quotes University of Southern California professor David Craig as saying about the competition between traditional and alt networks.
Tubefilter co-founder Josh Cohen tells The Post that the "'us vs. them' mentality pitting Hollywood against digital creators has become less adversarial over the years, with both sides collaborating across different platforms in hopes of building audiences and cachet."
It's a cachet that's caught on across the globe. NBC News reports that VidCon, the creator conference that started with 1,400 attendees in Los Angeles in 2010, now draws more than 75,000 and holds satellite events from London to Abu Dhabi.
This year, the flagship annual conference in Anaheim "brought together the likes of Hollywood A-list star Keke Palmer and YouTube 'Minecraft' streamer Dream," notes NBC News. VidCon has "gone from weirdos to entrepreneurs," according to Ian Hecox, co-founder of YouTube comedy channel Smosh.
Related:
Hollywood Strike Leaves Influencers Sidelined and Confused, The New York Times, 7/26/23
Hollywood Strikes Could Fuel Rise of Influencer Content (Video), CBS News, 7/24/23
StoryCo Co-Creator on Web3 Entertainment as Hollywood Strikes Continue (Video), CoinDesk, 7/20/23
The Actors' Strike Is Already Changing TikTok. Here's How, Rolling Stone, 7/24/23
From Content to Commerce: How Brands Can Thrive in the Evolving Creator Economy, Forbes, 7/20/23
The Future of Influencer Marketing and the Expanding Creator Economy, Forbes, 7/7/23
How This Publicist Turned Creator Is Helping Film Studios and Influencers Navigate Hollywood, Forbes, 6/27/23
Topics:
Advertising
,
Box Office
,
Creator
,
Creator Economy
,
David Craig
,
Digital Content
,
Dream
,
Goldman Sachs
,
Hollywood
,
Ian Hecox
,
Influencer
,
Instagram
,
Josh Cohen
,
Keke Palmer
,
Minecraft
,
SAG
,
SAG-AFTRA
,
Smosh
,
Streaming
,
Strike
,
Studio
,
TikTok
,
Tubefilter
,
Twitch
,
USC
,
VidCon
,
WGA
,
YouTube