During its CineEurope press conference in Barcelona yesterday, Sony described 4K technology as achieving "mainstream" status. The company screened a 4K trailer of "Elysium" in addition to a range of 2K and 3D clips (the company reports 15,000 installed 4K projectors), and detailed its plans to test 4K sports coverage at this year's Wimbledon Championships. Sony also launched Theatre Management System Lite, its workflow management software for cinemas.
"4K is now mainstream," said David McIntosh, SVP at Sony Digital Cinema. "The movement over the last year is very clear," he suggested in reference to the latest 4K projection systems, latest production equipment and Ultra HD TVs.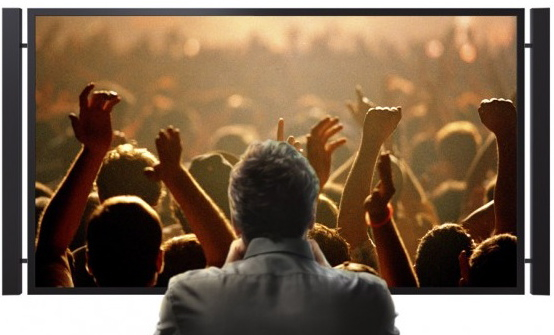 "Pixels matter, but it is not the whole story; picture quality has other elements, like contrast — and color gamut is vitally important," said McIntosh.
The company screened a variety of 2D, 3D, 2K and 4K content using a Sony 4K projector.
"Sony currently is testing 4K at the FIFA Confederations Cup in Brazil, with an eye toward using 4K at next year's World Cup," writes Carolyn Giardina for The Hollywood Reporter. "It additionally plans to test 4K at this year's Wimbledon Championships as part of its long-term partnership with the All England Lawn Tennis Club. That test will involve its F55 4K camera and NEX-FS700U super-slow-motion camcorder."
Sony is also "continuing to run tests of its developing Web-based, content exchange platform xMassif, which was announced at CinemaCon in April," notes Giardina. "The service is expected to be available in November."
Topics:
2K
,
3D
,
4K
,
Barcelona
,
CineEurope
,
Cinema
,
Digital Cinema
,
Elysium
,
Europe
,
Exhibition
,
FIFA
,
Film
,
HDTV
,
Lite
,
Movie
,
Projection
,
Projector
,
Soccer
,
Sony
,
Spain
,
Sports
,
Television
,
Tennis
,
Theater
,
Theatre Management System
,
TV
,
UHD
,
Wimbledon
,
xMassif