The voice could be described as the original mass media and, as social audio, it is now the latest trend. United Talent Agency executive director of audio Kristin Myers moderated a CES 2022 panel discussion on the topic with Clubhouse head of community and creators Stephanie Simon and Audio Collective co-founder Toni Thai Sterrett, who offered up the definition of social media as "live group audio." "And the key is the sense of participation and interactivity," she said. Simon added that, "we're social media based on audio."
Simon, as one of the first 200 people on Clubhouse, recalls "feeling like I was inside the Internet for the first time." Sterrett added that on Clubhouse she has found "like-minded people from all over the world." "You hear people's hearts and stories," she said. "It's made me a better storyteller and filmmaker."
In response to Myers' question of who thrives on social audio, Sterrett said it's someone with "a lot of empathy who knows how to listen and keep a conversation going." Simon agreed, adding that a unique characteristic of social audio is "groups of creators working together to create space for other people to join." "As a host, you don't have to be the source of truth in a conversation," she said. "You have to be a community builder."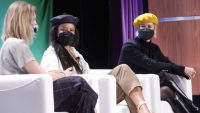 She named some of the communities she tunes into regularly, including Café Bitcoin, Cocoa Connection that amplifies the voices of black and brown people and Lullaby Club, where musicians will sing listeners to sleep at night.
"I fall in love with creators who create a place to experiment," Simon added, pointing out that Sterrett's Audio Collective is "a group of pilot creators that collaborate with one another." Myers recalled getting a pitch for a mental health podcast. "But then we realized it could be used for people around the world to meditate at the same time," she said. "We gave them opportunities to check in with themselves."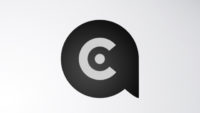 In response to a query of interactions between social media and traditional film and TV markets, Sterrett reported that she did an "activation with SXSW media. "We brought in their filmmakers to talk about their films, so fans got to interact with them," she said.
Myers noted that social audio also has room for scripted content, such as table reads or finale episodes. "I do think there are more opportunities to use this space in creative ways," she said. Simon agreed, noting that fully reenacted audio books bleed into audio-only theatrical performances and scripted podcasts. "Clubhouse becomes the place where you can discover new fans or deepen relations with them," she said. "Podcasts can't achieve that because they have no idea of who the audience is."
"For any IP creator or brand that wants to tell a story or create community, the avenues are not exclusively radio, TV and film," said Myers. "And your social platforms aren't just Instagram and Facebook. Social audio is an important piece of 360 storytelling."
Simon noted that social audio's growth shows it's not a fad. "The communities that come in and become passionate will shift and grow," she said. "The need and desire to connect with other humans is ever-present and voice is an antidote for that."
For more on CES 2022:
CES Hashtag — #CES2022
CES Twitter Handle — @CES
CES Facebook Page — facebook.com/CES