Once an afterthought at the International CES, gaming stole the show at last year's confab, due in part to strong offerings from NVIDIA and Valve's hotly-anticipated foray into hardware. With the release of Microsoft's Xbox One and Sony's PlayStation 4 still fresh, Kickstarter supercharging virtual reality and more independent developers than ever before, we are expecting even bigger gaming news to be announced during January's show.
Sony could strike first with President and CEO Kazuo Hirai on hand for the company's keynote. While the company has domains far beyond gaming, Hirai's PlayStation-launching background and reports of Sony's research in an Oculus-styled VR headset could make for an interesting opening day.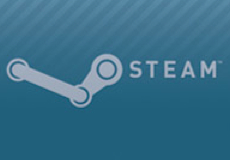 Valve, however, is hoping to bring hardcore gaming to the masses and is bringing with them a fleet of Steam Machines, last year's fan favorite, to get the job done.
What began as a delivery system for synchronized upgrades to popular games, Valve's Steam platform has morphed into a unique software storefront akin to iTunes. Its latest evolution, the Steam Machine, is equipped with a Steam-centric Linux-based operating system as well as gamepads designed to "bridge the gap" between traditional controllers and the mouse and keyboard. These console-styled PCs are linked natively to Valve's software distribution network and could substantially alter the gaming landscape.
Bringing hardcore gaming hardware to the living room could significantly aid the recent VR renaissance. Until recently, VR devices like the Oculus Rift didn't have access to the computing power necessary to handle the multitude of inputs and graphics required to fool the senses. Even when that technology was finally available, the price tag was prohibitive. Though Sony is toying with head-mounted VR, recently Oculus co-founder Palmer Luckey said that even the PS4 and Xbox One are "too limited for what we want to do." Steam Machines, therefore, could have an advantage over the traditional console and play a key role in advancing VR gaming.
In addition to Oculus, one other VR company worth visiting in Vegas will be Virtuix. Another Kickstarter success story, the company is touting its Omni interface as a means of completing the VR experience by enabling full range of motion. The controller, if you can call it that (pictured below), is a low friction stage that allows the user to stay centered on the device while walking, jumping or even running and translates that motion to in-game movements.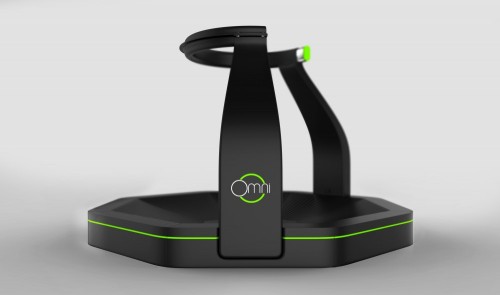 As these platforms will rely heavily on indie developers, at least in the short term, it will be interesting to see how these smaller software companies adapt their business models. Freemium appears to be a popular route, and a great example of it is Supercell's "Clash of Clans." A tower defense game with social networking built in, this free to play title entices users to purchase upgrades to accelerate their in-game growth. Most interestingly, its earnings suggest it has avoided the pay-to-win pitfall that often envelopes this sort of pricing strategy.
Mobile gaming will also be a field to watch this year as chip manufacturers continue expanding into the consumer space. NVIDIA will be promoting Shield, the Android-based, mobile gaming platform it debuted at last year's show, as its top draw this year. But it likely won't be alone and will do battle with the next generation of enhanced third-party tablets for mobile dominance.
Be sure to check back with ETCentric in early January as we report daily, live from the CES 2014 show floor.
Topics:
Android
,
CES
,
Clans
,
Clash
,
Console
,
Controller
,
Develop
,
Developer
,
Freemium
,
Game
,
Gamepad
,
Gamer
,
Gaming
,
Hardware
,
Headset
,
Hirai
,
Indie
,
iTunes
,
Keynote
,
Kickstarter
,
Las Vegas
,
Linux
,
Luckey
,
Machine
,
Microsoft
,
Mobile
,
Mouse
,
Nevada
,
Nvidia
,
Oculus
,
PC
,
PlayStation
,
PS4
,
Reality
,
Rift
,
Software
,
Sony
,
Stage
,
Steam
,
Supercell
,
Trend
,
Valve
,
Virtual
,
Virtuix
,
Wearable
,
Xbox
,
Xbox One