Virtual reality headset Oculus Rift, which began as a Kickstarter project seeking $250,000 (and eventually generated $2.4 million), is expected to transition from prototype to available product, thanks to $75 million in Series B venture funding led by VC firm Andreessen Horowitz. Oculus VR also announced that Marc Andreessen, co-founder of Andreessen Horowitz and one of the individuals behind Mosaic and Netscape, will join the company's board of directors.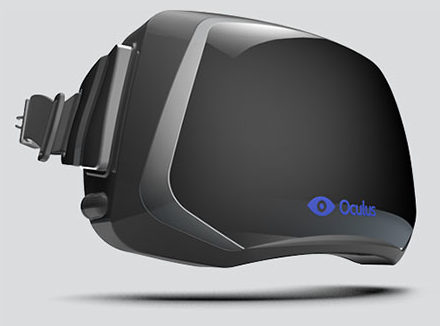 Oculus Rift is a much-hyped virtual reality headset that enables users to play immersive video games in stereoscopic 3D. It recently raised $16 million in Series A funding from investors including Spark Capital, Matrix Partners and Formation 8.
"We believe Oculus will not only alter the gaming landscape but will redefine fundamental human experiences in areas like film, education, architecture and design," said Andreessen. "Oculus is at the tip of the iceberg of its potential, and we're incredibly excited to help them change the world."
"The hardware is currently available in prototype form, with developer kits selling for $300 from the Oculus VR website," reports Digital Trends. "More than 40,000 developer kits have been sold so far."
Despite the number of developer kits, "Oculus VR has publicly iterated on that original design at least once. The original headset displayed images across the eye pieces at 720p, but Oculus VR has shown a prototype to press that displays at 1080p," explains Mashable. "While [Oculus VR CEO Brendan] Iribe declined to elaborate on the company's roadmap, they will be showing something at January's Consumer Electronics Show in Las Vegas."
"This is not just about video games. It will change, revolutionize and disrupt a lot of different industries, especially the way we do communications," Iribe said. "While this won't all be ready in v1, we expect this could affect tens of millions of people in the next decade or so."
While the company has yet to announce pricing or a release date for the retail version, speculation has suggested the first headsets will hit shelves sometime next year.
Topics:
1080p
,
2014
,
3D
,
720p
,
Andreessen
,
Architecture
,
CES
,
Design
,
Developer
,
Directors
,
Education
,
Film
,
Formation 8
,
Gamer
,
Games
,
Gaming
,
Hardware
,
Headset
,
Horowitz
,
Immersive
,
Iribe
,
Kickstarter
,
Kit
,
Las Vegas
,
matrix
,
Mosaic
,
Netscape
,
Oculus
,
Project
,
Prototype
,
Reality
,
Rift
,
Spark
,
Stereoscopic
,
VC
,
Video
,
Virtual
,
VR